Insider is touring London, Paris, Brussels and Dortmund with his son. Shortly after arriving in London, I saw figures posted by PricewaterhouseCoopers for increases in digital ad spending in the UK.
The first thing I noticed on arriving at the Paddington Train Station were several JCDecaux static boards as we headed for the streets. Interestingly, because of the density of London there are surprisingly few traditional boards in the core of London as you have to be pretty creative in finding locations.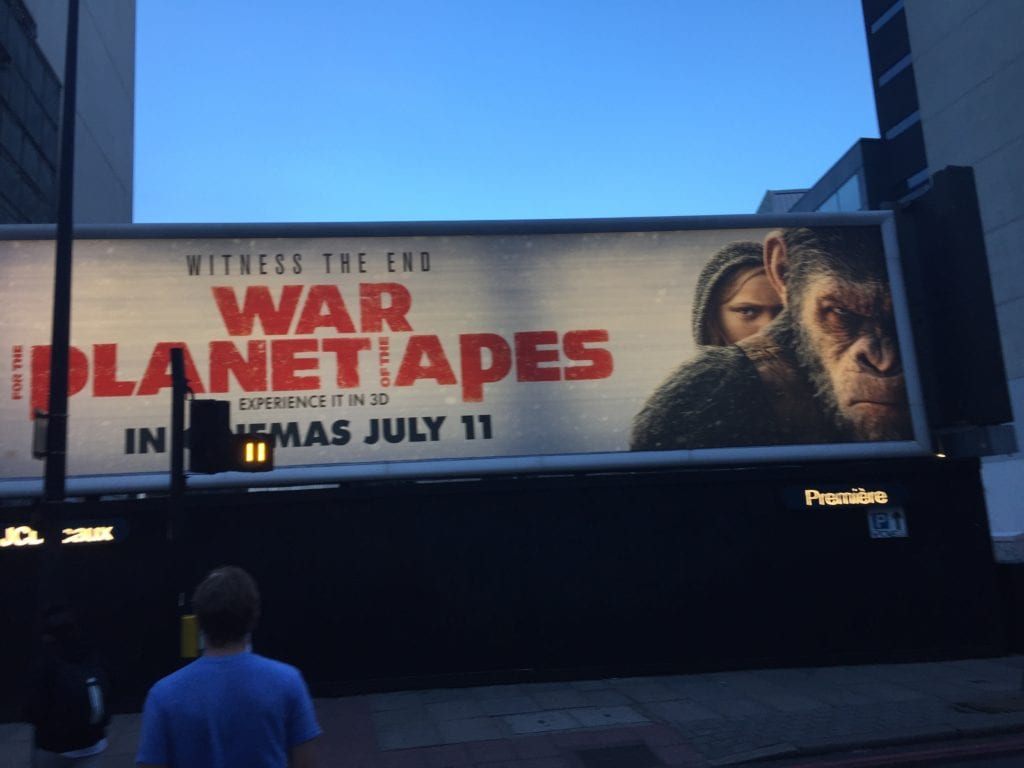 What I did find are lots of bus shelters with digital signs. In fact in an article earlier this year JCDecaux announced the installation of their 500th digital screen in a London bus shelter.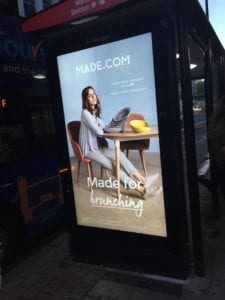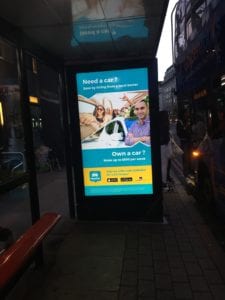 This is where digital is growing in London.  Bus shelters are important in a city with frequent and unpredictable rainfall.
As for the Daktronics sign at Piccadilly Circus.  The final panel is in, but it's not quite ready for turn on.  Still have the sign covered as you can see below.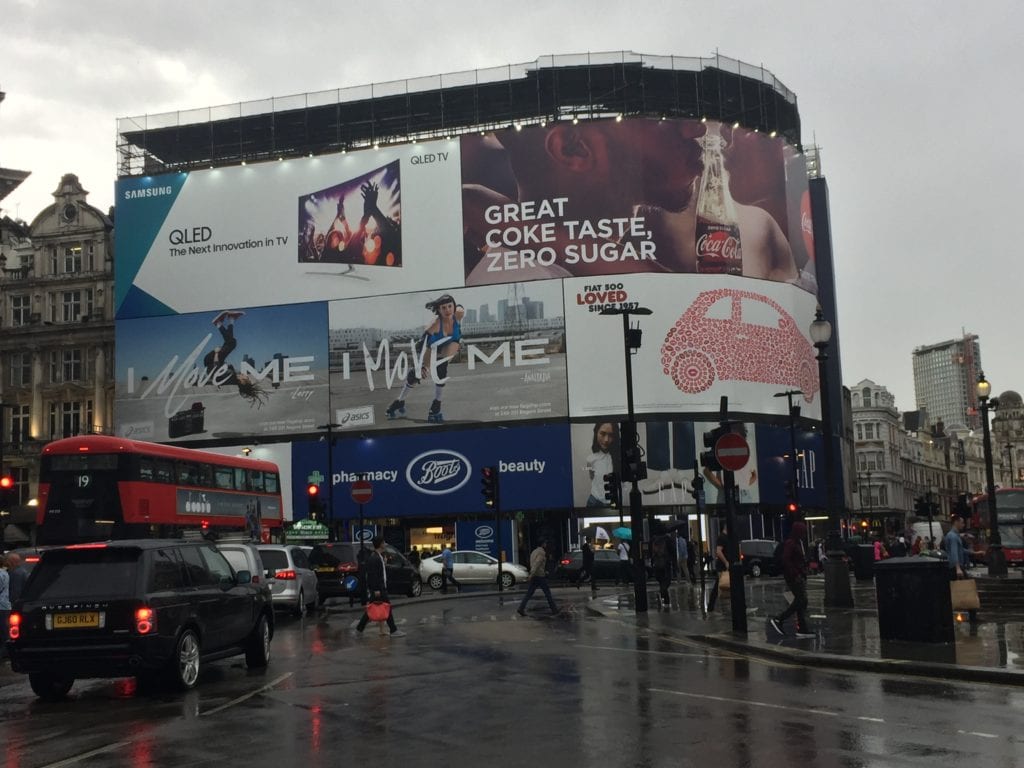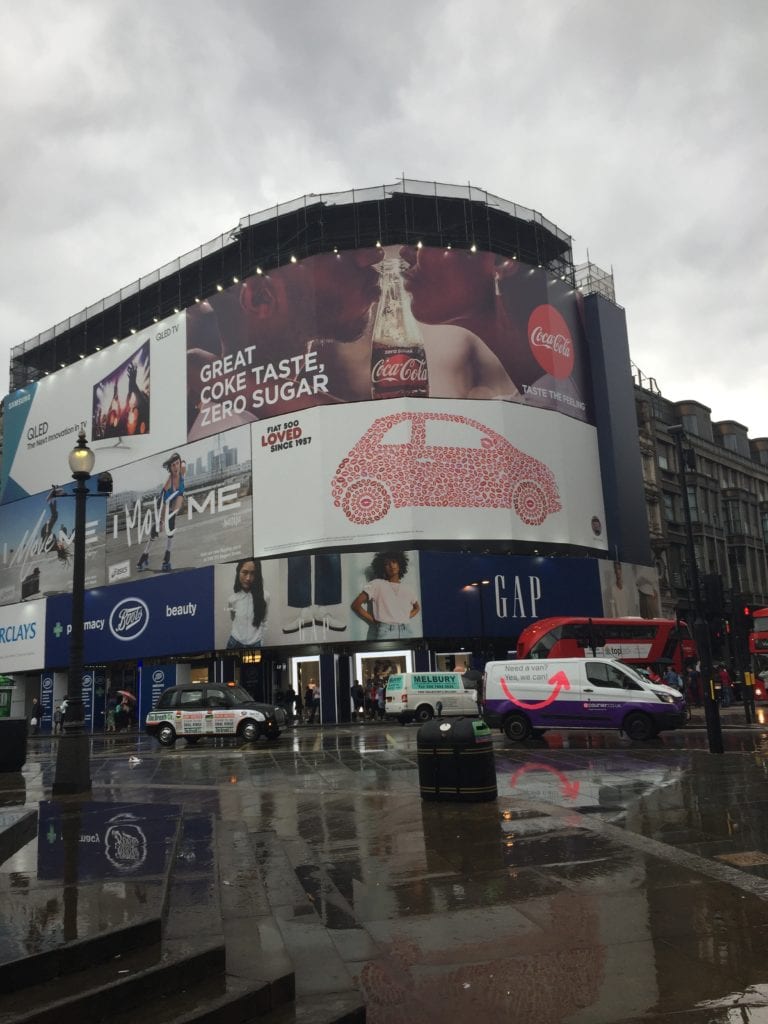 Stay tuned though.  It's going to be something to see when it's finished.
---
Paid Advertisement