Billboard Insider is running a new series by OAAA called Nuts and Bolts.  The series will discuss daily operating challenges facing out of home advertising companies and review some industry best practices.  Insider thanks OAAA for putting the series together.  Today's article contains three tips on preventing billboard vandalism which Meadow Outdoor President Chris Zukin shared at a November 6, 2017 OAAA safety committee meeting.
1. Post reward notices
At Meadow Outdoor Advertising, we post reward notices on our billboard structures.  They have been effective deterrents to vandalism.
Police tell us that billboard vandals tend to operate in teams.  Teams of vandals do not trust each other, and worry that one group might "rat" on the other.  Therefore, posted reward notices make would-be vandals think twice before they climb billboards.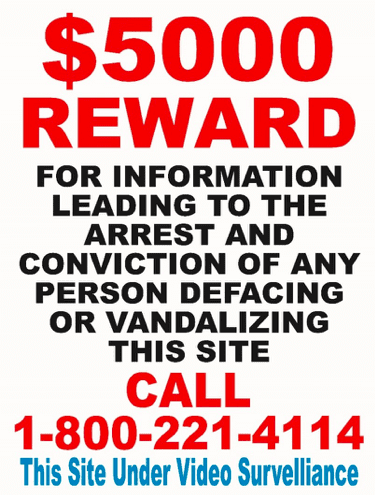 2. Rapid response
If your board is vandalized, cover it quickly.  Vandals like to see their work for extended periods.
Rapid response works because vandals are dis-spirited, and don't return to that sign.  This tip came from law enforcement.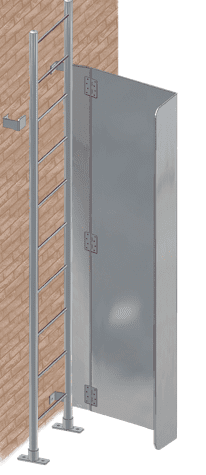 3. Anti-climbing devices
Make it difficult for would-be vandals to climb billboards:
We weld a piece of channel iron or angle iron over the electrical conduit to frustrate climbing up the conduit to the deck.
Some fixed ladders are low enough to be accessed from the top of a car or truck. If we have a graffiti problem on one of those structures, we cut several feet off the bottom of the ladder.
The law
States and localities have anti-graffiti and criminal-mischief laws.  Such violations typically are not high-priority for law enforcement, nor do they carry heave sanctions.  These factors point to the value of vandalism-prevention plans.
Oregon's anti-graffiti law calls for fines and-or community service.
Motives
Besides criminal intent, vandals also are motivated by the typical passions that rile people up:  politics, religion, and sports.
Political copy attracts mischief worldwide.  For example, an anti-Trump billboard in Phoenix was vandalized in September.
"As sure as outlandish policy promises, juvenile finger pointing and saccharine TV ads, election campaigns will draw out billboard vandals," a political writer summarized in New Zealand.
Humor
Billboards can be attractive to those with wicked humor and spray paint.  Experts who track this phenomenon cite, as leading examples, this Ad Council billboard that encourages men to learn more about preventive medical tests…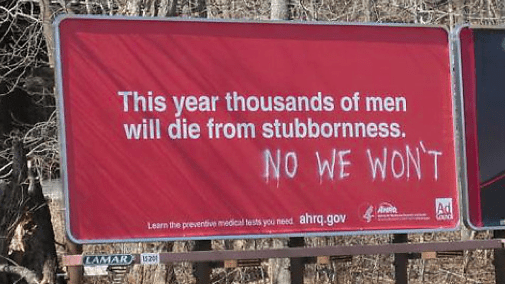 or this an art exhibit advertisement in Minnesota…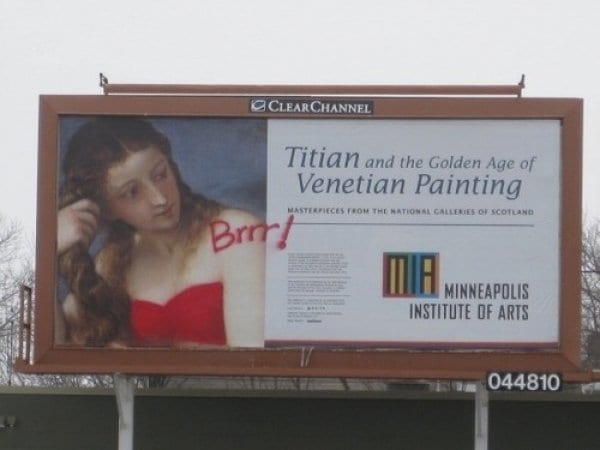 I, too, have a sense of humor.  But I like to get the last laugh by preventing vandalism.
---
Paid Advertisement