Insider is leading off a new series "Notable Projects" with a story from Catalyst Outdoor.  More on this new series and how to participate at the bottom of this article.
The challenge, find an innovative way to incorporate a design into the existing landscape while appealing to the surrounding aesthetics. Catalyst took a section of a vacant parking lot in Quakertown, PA, mainly used as a cut through for commuters, and transformed it into an entrance to the community, while giving the township a means of identification in a very creative way.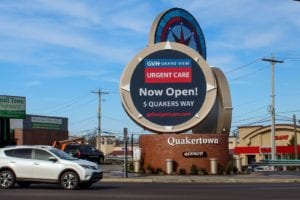 Known as one of the "Four Great Inventions" of ancient China, the compass as we know it had the most significant impact on the development of civilization. Catalyst took the elements of a traditional compass and deconstructed it to create a modern communication platform. The "Compass" includes a stained-glass compass rose, three-dimensional compass indicators, and replica compass balancers used as balusters. The design incorporates three of the highest resolution display faces in the Mid-Atlantic while reaching traffic in four separate directions simultaneously.
Here a 90 second video with flyover views of the project:
Catalyst Outdoor's digital monument is the first circular display to be brought to the Philadelphia DMA and Bucks County. This unique 3 sided monument is situated at the busy intersection of Route 309 and Route 313 in Quakertown, just minutes from a heavily visited shopping center and many retail sites. This display offers unobstructed views in all directions reaching commuters traveling towards the Pennsylvania Turnpike, Northeast Extension, Allentown, Bethlehem, Montgomery Mall, Sellersville Theater and the Philadelphia Premium Outlets.
Insider's Take – Have an iconic sign or a notable project that you know would be of interest to our readers.  If you do, let us know using the comment block below:
---
Paid Advertisement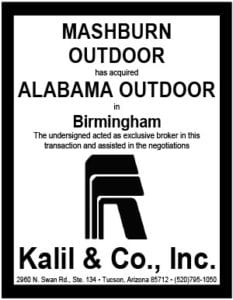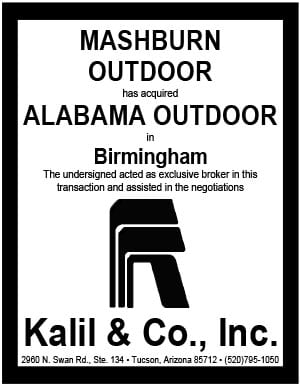 Hits: 4