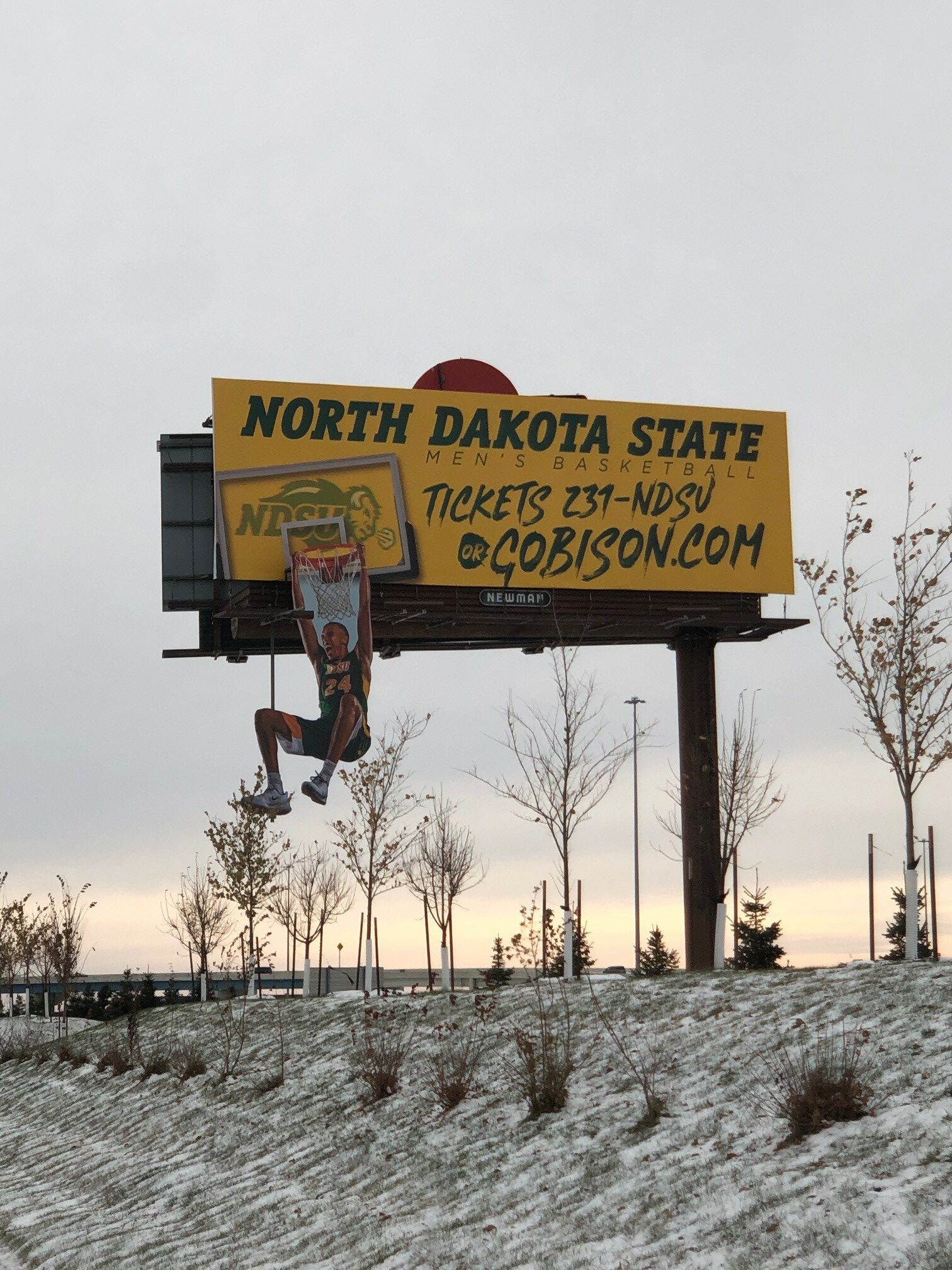 This Newman Signs artwork for North Dakota State University caught Insider's eye.  An 18′ extension of a basketball player hangs off the 14′ by 48′ face.  It's the largest extension that Newman has ever produced.  Insider talked with Newman Signs Operations Manager Jim England about the project.
Where did the extension idea come from?
The concept came from In-House Advertising and Consulting , a Fargo, ND agency. Mike Laliberte in Newman Outdoor Advertising's art department set the concept to scale and proportion to 14'x48' bulletin with adjustments to position for mounting.
What billboard location did you choose?
Interstate 29 between 13th Ave. South and Interstate 94 – the location was available at the time frame desired by the client, and in an area of high local commuter traffic, as well  as those visiting the region's major retail shopping  area.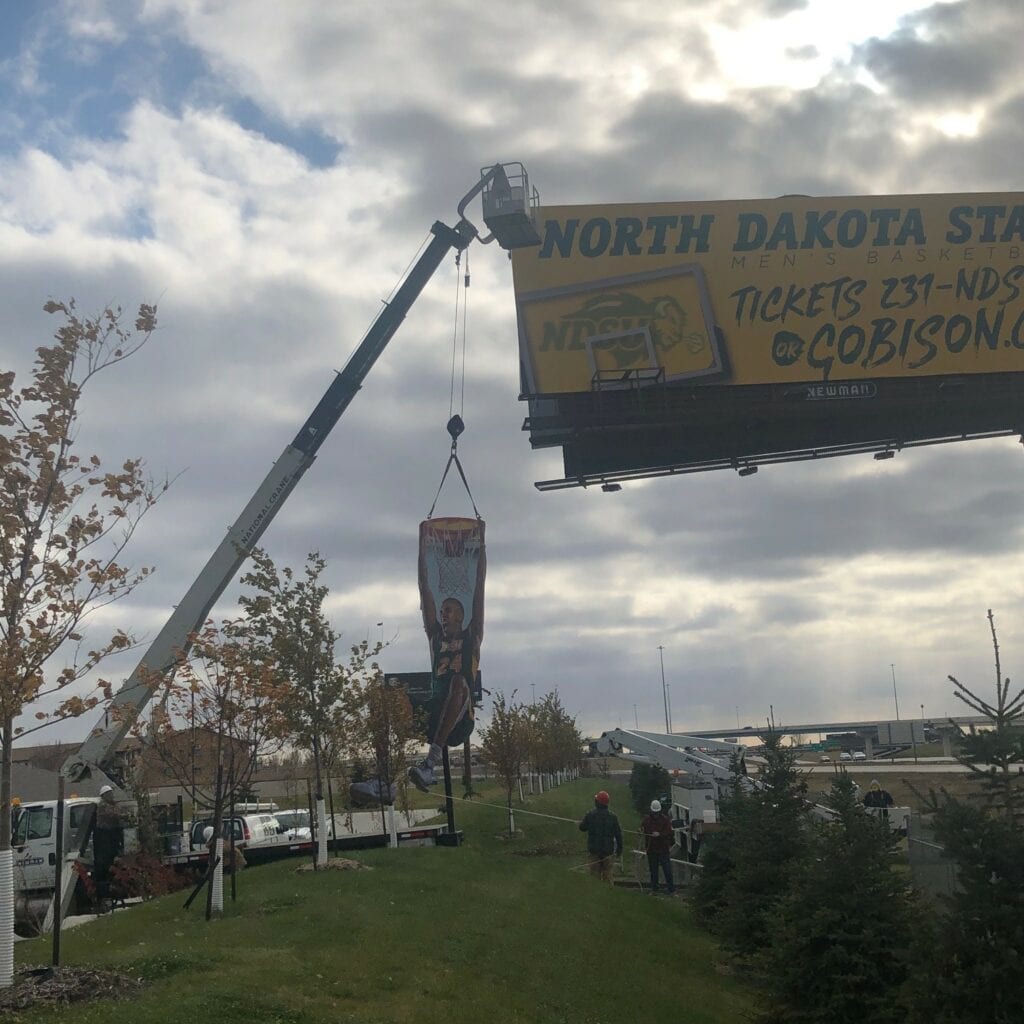 What's the extension made out of and who made it?
Newman Outdoor Advertising's fabrication department made the extension as a plywood face with metal framework. The extension was covered with a 7 oz. flex vinyl printed by Newman Print,  which is Newman Signs, Inc.'s digital printing division.
How was the extension secured to the billboard?
Additional supports were added to the billboard's super structure, which were then secured to the metal framework on the extension. Light fixture were adjusted  to accommodate the placement of the extension and additional lighting was added to illuminate the basketball player.
Kudos to Account Executive Gary Johnson, Eastern ND Sales manager Brett Waldera and Operations Manager Jim England for an innovative, well executed design.  Have you done an interesting out of home installation.  Email billboardinsider@gmail.com.
---
Paid Advertisement