Mothers Day is May 13  This terrific post from Clear Channel Outdoor reminds Insider that now's the time to run mother's day promotions.
By Jennifer Hurley, Clear Channel Outdoor Lookup Blog.
This may come as a surprise, but men spend more money on their moms for Mother's Day than women. The so-called "Momma's Boy" is saying thanks with his wallet, as a survey from the National Retail Foundation showed men spent 30 percent more on their mothers than women did in 2017. Oddly, on Father's Day, these statistics reversed and the women outspent the men.

Regardless of who's swiping their card at the register, Americans overall were estimated to have spent more than $23 billion on Mother's Day last year! The average spend for consumers was $186 each, with millennials averaging $252 each. Wow, millennials, wow.

Here are a few insights to help your brand capture some of that spend in 2018:
What They Buy
In addition to jewelry and trips to the spa, popular gifts for mom include greeting cards, flowers and special outings, like brunch and dinner. See how advertisers remind children (and husbands) that mom deserves the gift of serenity with the billboards below: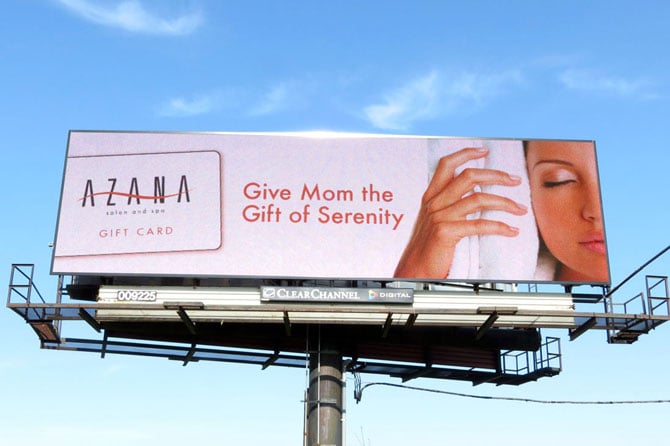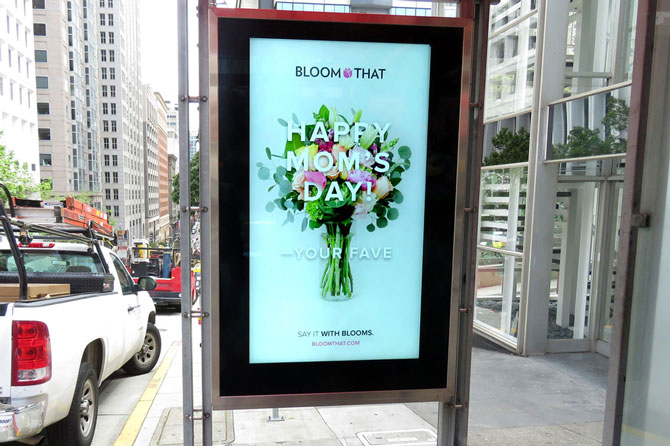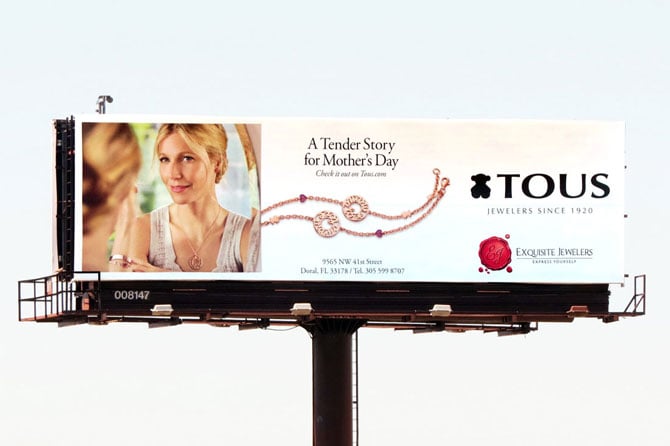 When They Buy
Most Mother's Day gifts are typically purchased a week or so before the holiday (oh, procrastinators!). Online searches for gifts begin in April, with buyers most active seven days before the holiday. The billboards below stress the urgency. i.e., "Mother's Day is this Sunday!" directing last-minute shoppers to a fast solution: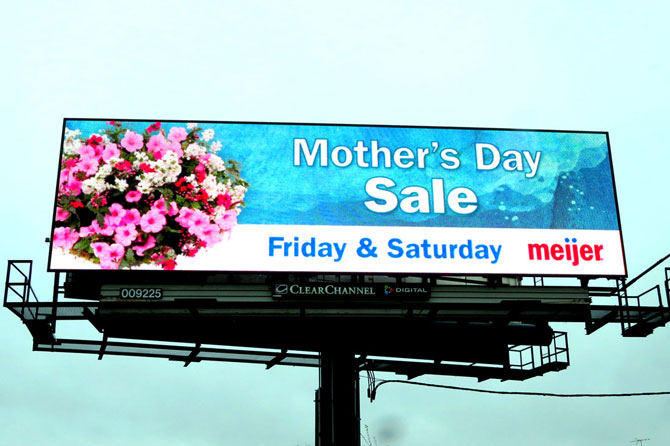 ---
Paid Advertisement