Few banks understand the market for small out of home loans.  Metro Phoenix bank is changing that with a strategy which is targeting $1-10 million out of home loans nationwide.  Metro Phoenix bank is a member of the OAAA.  Insider talked with Metro Phoenix founder and CEO Steve Haggard about the bank's activities.
Give an overview of Metro Phoenix Bank
Metro Phoenix Bank is a boutique commercial bank.  Our business model is very focused, therefore, we don't actively pursue any type of retail or consumer customers.  We're really dialed in on the commercial side of banking, whether it's commercial real estate, commercial and industrial lending, SBA lending or a few verticals that we go deep in like outdoor media.  To be competitive as a small bank you've got to find some verticals where you're an expert.
How did you get involved with out of home lending?
Out of home advertising is very prominent in Arizona, especially in the Phoenix metropolitan area.  Our bank actually does out of home advertising as part of its advertising and branding campaign.  We are fortunate to have a couple board members that are very deep in the OOH industry.  One's a billboard manufacturer (RMG Outdoor).  One's a steel fabrication shop (Page Steel).  They both have participated in the space for decades.  Furthermore, our SVP of Outdoor Lending, Rickard Strom has been actively lending in the space since 2009.
Is out of home recession sensitive?
Out of home is not recession proof but it is not as cyclical as the real estate market.  Arizona real estate took a good 7-8 years to recover.  In outdoor what we saw was they took a hit, they took their losses and recovered quite rapidly because…people still have to advertise.  It was impacted but not for as long, or as severe,  as the real estate market.   The bottom line is that outdoor media assets have a lot more cash flow efficiency than real estate and cash flow repays loans.
How's credit quality?
We've never taken a loss.  We've never even had a delinquency.  The portfolio has worked like clockwork.  We've very comfortable with it.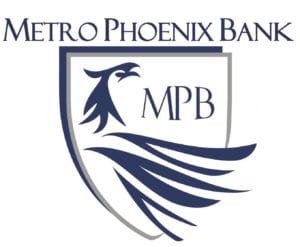 What are your lending criteria?
We are typically in the seven figures.  Our average deal size is $2.5-3 million.  Anywhere from $1-10 million is a space we are comfortable operating in.
This is a platform we'll go nationwide on but the urban markets (southern California, Miami, New York City, Dallas, Houston, Phoenix) are most desirable.  If we can find deals in those markets that's our first objective.  But we will do some one-off outliers in more rural markets.
We look at operators that have scale and sophistication in financial reporting.  We are highly regulated (FDIC Insured) and need ongoing financial reporting.  We want to see financials at least on an annual basis for the company and the guarantor.  There are occasions where we'll want to see quarterly financial statements. We will accept company prepared statements.  We won't require an audited financial statement, unless the size of the company mandates.
We prefer experienced operators that understand the challenges of the marketplace.
We want personal guarantees.
How about leverage targets?
We want debt service coverage (EBIDAT/Interest plus principal) of 1.45-1.50 minimum.
We want a 60-70% loan to value.   We get a third party appraisal of the value of the assets.  We don't rely on our own valuation.    Although its an additional cost to the borrowers, it is well worth the expense when trying to qualify for conventional financing.   We will use Signvalue, Desmond Associates and some broker evaluations from Johnsen and Fretty or Kalil.
Pricing?
We do fixed rates which reset every five years.  Our deals are getting done at at 5.75% to 6.5% right now.
We charge 1.0% to 1.5% origination fees depending on the complexity of the deals and the number of locations.
Who should someone contact if they want more information?
We've got a dedicated out of home lending department the primary contact is:
Rickard Strom, SVP Outdoor Media Lending
602-346-1828
---
Paid Advertisement