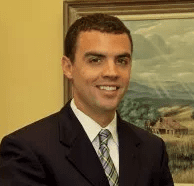 Insider asked Kalil and Co investment banker Max Drachman to recap the out of home transactions market.   Drachman recently brokered the sale of Boston's RSA Media.
How was the  M&A market in 2018?
2018 was a spectacular year for our firm. It looks like it will end up as the best in our company's 45 year history.
Any trends?
We are frequently asked about consolidation in this space.  While there are certainly advantages for larger companies in acquiring their local competition, we did not see as much consolidation as one might expect this year.  Most of our deals were independents acquiring other independents.  We also brought new buyers into the space from nearby verticals.  All things considered, there remain more buyers than sellers for Outdoor assets, and we anticipate that continuing for many years to come.
Are private equity investors and family offices still interested in out of home?
Definitely.  There are probably 100+ PE firms and family offices that would like to have a position in Outdoor.  The issue holding them back is most would like to have a minimum of $10m in BCF to dive in, and opportunities that size do not avail themselves as often as they would like.  The investment groups that take the time to start smaller and grow a company to that level through acquisitions and development will typically do very well when they exit.
What do you expect in 2019.
Based on our pipeline, 2019 looks like it will be very similar to 2018.  It would be nice if some of the macro-economic conditions like stock market volatility and rising interest rates stabilized a bit.  That said, there is still a lot of money on the sidelines looking for strong cash flowing assets, and Outdoor will remain desirable and liquid.
---
Paid Advertisement