The future of LED billboards is here. Lightking Outdoor has unveiled their cutting-edge, patent-pending new product, the Air Series. The lightweight billboard is half the weight of standard LED billboards, has 25% lower wind-loads and allows air to flow through the product, making it self-cooling. The innovative design combines an aluminum exoskeleton and injection-molded louvered modules making it less necessary to reinforce billboard structures during retrofits, saving months of time and tens of thousands of dollars.
The new technology also comes with a 10-year brightness guarantee, thanks to the Air Series 12,000 nit maximum brightness, continuous air cooling through vents and louvers and the LED billboard industry's biggest and brightest chips.
The Air Series is the latest addition to Lightking's portfolio, which includes the Flex Series. Proving that sizes matter, the unique Flex Series allows customers to easily combine different full-color, LED cabinets to create a custom LED sign in any size. The assembly is simple, the resolution is world class and the cabinets are always available for quick delivery.
Both products will be showcased at the upcoming OAAA/TAB show, where Lightking Outdoor is among a select group of LED billboard exhibitors, and at the ISA show, where they are a sponsoring exhibitor.
Also worth noting is the company's new partnership with BrandStar, a fully-integrated, global marketing firm that Lightking recently selected as their agency of record. Together, the two companies hope to boost Lightking's sales, recruit new dealers and showcase the superiority of their LED products.
About Lightking Outdoor
Lightking Outdoor is the fastest growing manufacturer of premium LED billboards and signs in the United States. It's focus on innovative products and white glove service ensures that its partners in the outdoor advertising and sign industries thrive. It has the shortest lead times in the LED billboard industry by carrying high levels of inventory of its modularized product line. Lightking Outdoor is the North American and Caribbean joint venture partner of Lightking Tech Group, a global leader in LED lamp and display technology with a presence in over 100 countries. Lightking Outdoor's products are designed, assembled and supported in the USA.
For more on Lightking or their LED signs, visit www.LightkingOutdoor.com.
Media Contact
Javier Oberti
Senior Vice President of Marketing, Lightking Outdoor
(954) 634-2883
javier@lightkingoutdoor.com
---
Paid Advertisement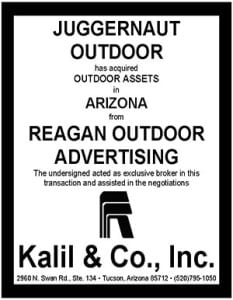 Hits: 3