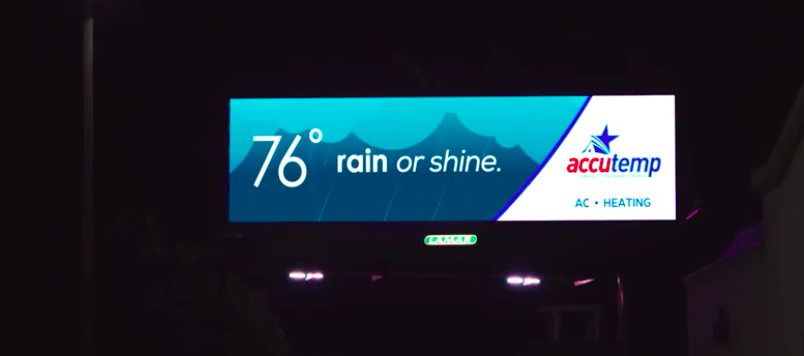 Insider spotted a Lamar ad campaign which uses weather triggered advertising on 6 digital billboards in Baton Rouge on behalf of Accutemp an AC/heating company.  Ian Dallimore, Lamar's Director of Digital Growth, talked with Insider.
Where did the idea come from?
Our account executive in Baton Rouge worked with Accutemp's agency MESH to brainstorm the concept of using real time data to trigger relevant creative messages.

What was the purpose of the campaign?
The business of home comfort is mostly seasonal, driven by a heightened need if and when something goes wrong with the heating or air conditioning unit in the home. Accutemp, a local HVAC services provider in Baton Rouge, wanted to raise awareness about its full-service offerings that go beyond heating and air conditioning, and be top-of-mind among local homeowners all year-round.  The ads were trying to reach male and female homeowners, 30-50 years old with a $100,000 plus household income.

How was the campaign implemented?
Armed with Accutemp's brand position, "Service to the Highest Degree," MESH developed a multi-channel creative strategy that communicated the value of choosing Accutemp while giving people something of value (weather updates). As another benefit, the campaign connected the weather to Accutemp's service offerings in an entertaining way by mimicking the anticipation created by weather forecasts on Lamar digital billboards. The billboard and online display ads served"dynamic weather ads" using creative response technology, meaning that the creative would change based on the actual temperature and weather conditions.
For Outdoor, the campaign rotated messages across Lamar Advertising's digital billboard network throughout the seven zip codes.
For both Standard Display and Outdoor, MESH used "dynamic weather Ads" that enabled the creative to change based on changing temperature as well as weather conditions (muggy, cloudy, etc).

What were the results?
The campaign succeeded in delivering  memorable messages to target consumers related to the quality of Accutemp's services, reaching more than 14 million impressions from OOH, 7,205 click-throughs, and leading to a 30% increase in business for Accutemp in 2018.
You can watch a 2 minute video on the campaign below.
---
Paid Advertisement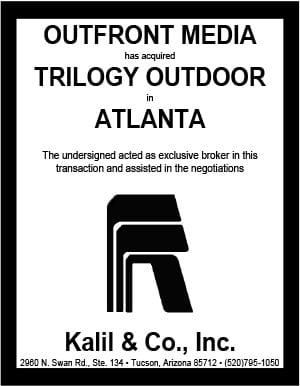 Hits: 25