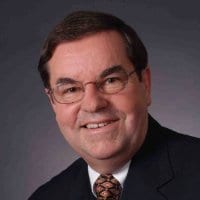 Myron Laible is a busy guy. In addition to serving as Vice President, State, Local, and Regulatory Affairs for OAAA, Laible is an officer of the Foundation of Outdoor Advertising Research and Education (FOARE).  Insider talked with Laible this week to get an update on the foundation's activities.
Myron, when was FOARE started, and what is its mission?
The industry's initial foundation was established in 1930 and re-constituted in 1999 with a new name: The Foundation for Outdoor Advertising Research and Education (FOARE).
The foundation is a 501(c)(3) charitable foundation fostering research and education on issues of critical importance to the future of the OOH advertising industry and all its stakeholders. The foundation supports the health of the industry with scholarships, important research, and other special projects.
What academic scholarships does FOARE provide?
Since 2001, FOARE has awarded over $400,000 in scholarships to 137 students, most of whom have direct connections to the OOH industry. Specific scholarships include:
Seven general FOARE scholarships in the amount of $3,000, which includes a scholarship aimed at design and creative art students and the Ruth Segal scholarship of $4,500 for a student studying government affairs or political science is awarded each year. Ruth was a long-time OAAA staff member who worked tirelessly to educate federal and state policymakers.
The Allman Family Foundation endowed scholarship of $5,000 for a student in sales, marketing, and business development. This was awarded for the first time in 2016.
A Vern and Elaine Clark endowed "Outdoor Advertising Champion" scholarship for $4,500, which was awarded for the first time in 2012.
A Reagan Family Foundation scholarship in the amount of $4,000 to graduate planning students at the University of Texas and/or the University of Utah, which were awarded to a student from each school for the first time in 2015.
Plus, a separate Fletcher Family Foundation grant program is being established with an endowment of nearly $210,000
Most scholarship winners support the children of OOH professionals who have dedicated their careers to advancing the industry. Current employees of OAAA companies have received FOARE scholarships as they pursue advanced degrees. We've also seen many scholarship recipients emerge from school into the greater ad industry and some into the OOH community.

What industry research and grant programs is FOARE focused on now?
Research to support the industry has been completed in such diverse areas as traffic safety, land use takings, downtown mixed-use development impact, and public opinion research. A white paper on Smart Cities and impacts to the OOH industry will be published in the coming weeks.
Additional FOARE funded research this year included a white paper on potential impacts of autonomous vehicles to the industry. Significant funding has been provided for OAAA's positioning projects and re-branding initiatives, as well recent campaigns such as Photo Ark's #SaveTogether and the industry's Feel the Real campaign.
OOH course curricula (developed by Professor Ray Taylor, Villanova University) for college marketing and advertising programs was delivered this fall to over 450 US colleges and universities as well as text book publishers. Over the past several years, FOARE funded videos highlighting key OOH and billboard messages on a variety of topics including ad creativity, industry economic impacts, and public service initiatives.
How is FOARE funded?
With tax deductible donations from private individuals, OOH media companies, and other industry friends. Giving to FOARE allows individuals and companies to play a role in helping to secure the industry's future.
How can you contribute?
The FOARE page on the OAAA website has an online contribution form and a mail-in form.
Donations for the 2017 Annual Fund campaign can be made by January 31, 2018, which is the end of FOARE's fiscal year.
You can contact Myron Laible at (mlaible@OAAA.org) if you have questions or need additional information.
---
Paid Advertisement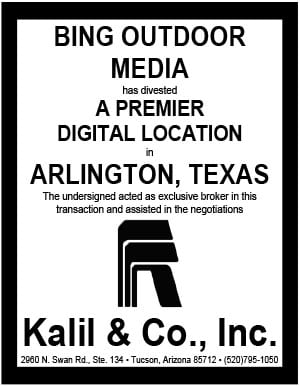 Hits: 0