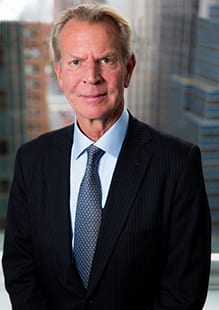 "We've done very well in an industry that has a tailwind behind it" was how Jeremy Male prefaced his comments at the Citibank Global TMT West Conference yesterday.  Some other comments.
On Digital Signs
We're converting pretty much every opportunity we can develop.  We're looking to get a minimal IRR of 20%…Digital revenue as a % of our business is around 20%.  When you look at other markets around the world digital revenues are 50%.  So I still think we've got some runway.
Priorities for 2020
We'll be converting more boards to digital…
We'll be digitizing further in the MTA…
We're going to start digitizing our transit footprint in BART in San Francisco…
We continue to think about yield…We saw some healthy mid to high single digit yield increases last year.
Out of home versus Facebook
Out of home is a reach medium.  We reach 90% of the population.  Facebook only reaches 55%.
On small cell development
We work with a third party called Diamond Communications.  We are actively marketing our locations…Right now it's sub-$10 million revenue stream…You can't find an out of home sign where there's no people…It's an opportunity going forward.  It's a gentle tailwind rather than a game changer.
On a possible spinoff of Clear Channel Outdoor assets
If Clear Channel did decide that there were any markets they wanted to divest…we'd put our hands up.
Leverage.
As we look forward…we believe that with EBIDTA growth our leverage will stay at the same level that it is now.  4.6-4.7 times…We've got a flexible balance sheet.  We feel completely comfortable with where we are today.
Insider's take:  Small cell revenues.  What might have been is not what is.  Out of home small cell revenues are hampered partly by a lack of standardized leases and by short term urban leases.  A cell company isn't going to want to spend big money on a site with a short term lease.
---
Paid Advertisement