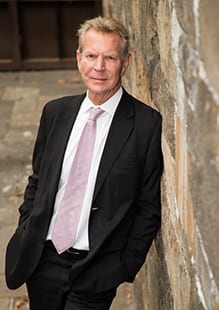 Outfront continues to see great returns from digital sign installations.  Here's a summary of Jeremy Male's comments at Wednesday's Morgan Stanley Technology, Media and Telecom Conference.
The strengths of out of home
Out of home is a really straightforward medium.  What you see is what you get.  We have no editorial.  There's no content.  We're a very fresh pure medium…and we don't have any audience issues.  Our audiences keeps growing because people are spending in general more time out of the home, more time commuting…So you've got this growing audience that we're able to connect with in an increasingly interesting way as we digitize our assets, so you can now be more timely, you can be more creative, you can be more impactful.
On digital billboard returns.
I sign off on every board that we convert or that we put in new put in and we don't sign anything off below 20% IRR…
On average, the boards we are converting are making about 4X revenues and about 2X rent.  The cost of converting is about $250,000 per board…
On how out of home selling is changing
We go out now with a proposition to local advertisers that says yes we're about billboards…but also think of us as being part of your social strategy…we'll give your campaign oxygen with respect to social media.  We launched an influencer platform..we can get a local celebrity to take a selfie in front of the board…we'll put that out on social… We can say to a local advertiser, hey what about having a mobile overlay on that.  What about geofencing your competitor's store or your own store?…or getting a mobile message to support your billboard?  We're not just a sign seller.  We're your media consultant in a local market.
---
Paid Advertisement