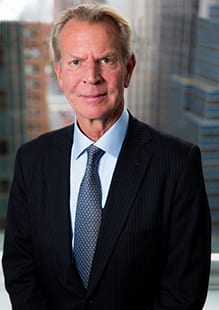 "I think you'll agree it was another terrific performance for our business" was how OUTFRONT CEO Jeremy Male summarized OUTFRONT's the third quarter financial results yesterday.  Here are some other comments from the earnings call.
On the increase in yields
First, we're getting a nice increase in static billboard yields which are 80% of billboard revenue.  We're also growing out digital billboard yields and converting more inventory to digital.
On Growing Digital Revenues
Digital has been increasing as a percentage of revenues by 2-3% every quarter year over year.   Magna global estimates that digital contributed to 23% of US revenues in 2018 and expects this to grow to 40% by 2023 implying that we've got a great future runway.
On a slowing fourth quarter
At this point in time we expect total revenues to grow in the mid to high single digit range…with transit growth normalizing as we lap the BART win in October of last year…
On OUTFRONT and DTC companies.
We're delighted that the high tech DTC companies are thinking of out of home in general and of OUTFRONT as being a great way to build brands.  We've always said that out of home is a spectacular launch medium…What's interesting is that when you look into it…in terms of Q3 revenues they were only a little over 2%…The vast majority of the growth we saw in Q3 was from our classic advertisers.
On areas of growth
We think we see some benefit from the streaming wars that are going on…because most of those streaming services are big friends of out of home.  We think that 5G could be interesting as we move forward…We're still driving some solid local advertising growth.
Insider's take:  Male talk on the call about tuck-in acquisitions.  Maybe OUTFRONT's strong year is making it more willing to do non-transit tuck-ins.  Insider agrees with Male that out of home is a streaming war winner as Netflix, Disney, HBO and Apple advertise their services.  Outfront finished the day down 52% to $25.20 on a day when the S&P 500 was down o.12%, Lamar was up 2.7% and Clear Channel Outdoor was down 4.68%.    Could the market be spooked by stubbornly high expenses?
---
Paid Advertisements