Insider provides this excerpt from a press release from early this morning
iHeartMedia, Inc. (IHRT) and Certain Subsidiaries Voluntarily Commence Chapter 11 Proceedings to Implement Agreed Upon Balance Sheet Restructuring
Day-to-Day Operations Will Continue as Usual During Restructuring Process
Clear Channel Outdoor Holdings, Inc. (CCO) and Subsidiaries Did Not Commence Chapter 11 Proceedings
SAN ANTONIO–(BUSINESS WIRE)– iHeartMedia, Inc. today announced that it has reached an agreement in principle with holders of more than $10 billion of its outstanding debt and its financial sponsors. The agreement reflects widespread support across the capital structure for a comprehensive balance sheet restructuring that will reduce iHeartMedia's debt by more than $10 billion. iHeartMedia, America's #1 audio company, will continue operating the business in the ordinary course as a leading global multi-platform media, entertainment and data company.
"iHeartMedia has created a highly successful operating business, generating year-over-year revenue growth in each of the last 18 consecutive quarters. We have transformed a traditional broadcast radio company into a true 21st century multi-platform, data-driven, digitally-focused media and entertainment powerhouse with unparalleled reach, products and services now available on more than 200 platforms, and the iHeartRadio master brand that ties together our almost 850 radio stations, our digital platform, our live events, and our 129 million social followers," said Bob Pittman, Chairman and Chief Executive Officer. "The agreement we announced today is a significant accomplishment, as it allows us to definitively address the more than $20 billion in debt that has burdened our capital structure. Achieving a capital structure that finally matches our impressive operating business will further enhance iHeartMedia's position as America's #1 audio company."
To implement the balance sheet restructuring contemplated by the agreement in principle, iHeartMedia and certain of its subsidiaries, including iHeartCommunications, Inc., have filed voluntary petitions for relief under Chapter 11 of the U.S. Bankruptcy Code in the United States Bankruptcy Court for the Southern District of Texas, Houston Division. Clear Channel Outdoor Holdings, Inc. and its subsidiaries did not commence Chapter 11 proceedings.
The Company has filed with the Bankruptcy Court a series of customary motions seeking to maintain business-as-usual operations and uphold its commitments to its valued employees and other stakeholders during the process. These "first day" motions, which the Company expects to be granted in short order, will help facilitate a smooth transition into Chapter 11.
Insiders Take – We had continued to write that this had to happen.  We will point out that not all Creditors are signed up as of the time of this release but it looks like half of them are on board or about $10 of the $20 billion in outstanding debt.  From the restructuring terms provided in today's 8K filing total debt should reduce to around $5.6 billion.
We do like the significant mention that the bankruptcy filing does not include Clear Channel Outdoor, though they are headed for new ownership.  Forbes has some interesting thoughts on CCO and is worth a read.  
As to Bain Capital and Thomas H. Lee Partners, who originally created the debt structure while taking iHeart private.  Looks like they might end up with a 1% interest.  As to CEO Bob Pittman, a very uncertain future. As to Clear Channel Outdoor, hopefully solid innovative ownership and the freedom to manage the business without having to look over their shoulder. 
---
Paid Advertisement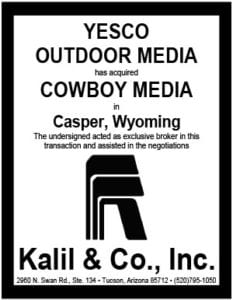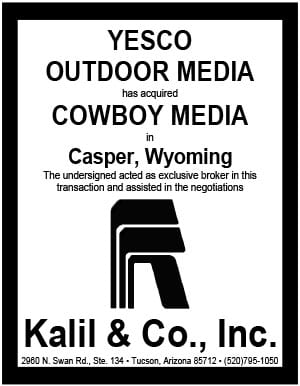 Hits: 1