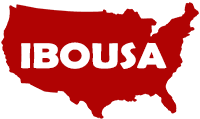 As more companies move to the convenience of online transactions and credit card usage, the fees from such services as Square and Intuit Quickbooks can take a real bite out of revenues.  IBOUSA has teamed up with Heartland, a subsidiary of Global Payments Inc, a NYSE traded public company to provide world class service and exceptionally competitive fees.
Charlie MacIntyre of Bullfrog Outdoors IN, said "I'm paying over $1,000 a year in credit card processing fees, and if I can find a solution that fits into my now automated workflow and save on the order of half these fees, that would be great.  While a thousand dollars isn't a make or break for me, a good savings in this area would allow me to have a better time on vacation!."
"Our billboard operators will also be able to allow their advertisers to participate in the program whereby they can realize savings and put the billboard operator in a nice position of saving them money.  Not only will the program save them money, but we will be able to provide some very nice data analytics to them which will help fine tune their advertising campaigns. We expect that the savings and the assistance with understanding their customer dynamics will drive some new sales for our billboard operators," said Chris Cowlbeck, IBOUSA General Manager. "Our new ECMO, Michelle Coffman of Cowgirl Communications has had years of experience with Heartland and familiar with the powerful ways they can help us sell more."
"Heartland will also be providing other services that will benefit the IBOUSA Associates", said Mark Hylton, President and CEO for Heartland Payment Systems.  "One of the other key services we will be offering is payroll servicing which can take hours of time each month for the administrators in each company. This service will not only save them money, but also reduce the monthly involvement down to under 5-10 minutes a month."
For more information on how the programs work, pricing or how to sign up, billboard operators should contact IBOUSA support team or visit the IBO + Heartland page.
About IBOUSA
IBOUSA is a networking group of companies that have a common interest of promoting all things of importance to the OOH Industry.  We bring together some brilliant minds and cutting-edge technologies and services in our industry in some fun and engaging ways. Billboard operators, vendors, consultants, agencies and advertisers enjoy the fruits of our collective efforts and we have forged wonderful friendships over the years.  These relationships have evolved to build the IBO COOP Marketplace where the inventory of our operators is combined into a large national footprint that is easy to access.  Learn more by calling 580-226-2234 or visit IBOUSA.org.
About Heartland
Global Payments Inc. (NYSE: GPN), parent of Heartland, is a leading worldwide provider of payment technology and software solutions delivering innovative services to our customers globally. Our technologies, services and employee expertise enable us to provide a broad range of solutions that allow our customers to accept various payment types and operate their businesses more efficiently across a variety of distribution channels in many markets around the world.
Headquartered in Atlanta, Georgia with approximately 11,000 employee worldwide, Global Payments is a member of the S&P 500 with customers and partners in 32 countries throughout North America, Europe, the Asia-Pacific region and Brazil. For more information about Global Payments, our Service. Driven. Commerce brand and our technologies, please visit GlobalPaymentsInc.
---
Paid Advertisement