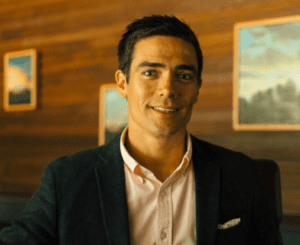 Ian Dallimore is the Director of Innovation & Digital Sales Strategy for Lamar Advertising. Ian has three predictions for out of home in 2019:
 1.   Programmatic will make a significant impact in the OOH space
Programmatic advertising has seen significant year over year growth in the digital OOH space the last few years.  Leading the charge, Vistar Media has been the programmatic leader in the OOH space thus far. However, 2019 will bring a handful of other players, including HiveStack and Place Exchange, with a lot of momentum.  More importantly, we've seen Demand Side Platforms (DSPs) and Digital Agencies showing more interest in the programmatic OOH space thanks to 1st and 3rd party data. These players are shifting programmatic dollars from mobile and digital budgets to OOH due to OOH's massive reach, high impact, unavoidable visibility, retail proximity, and fraud-free brand safety.
2.  A smarter focus on Data and Creative
In 2018, we saw a shift in marrying data and OOH that included GeoPath's roll out of "Operation More."  Data is maximizing OOH spend potential, as it emphasizes OOH's relevance and importance in the advertising space. In my opinion, data is significant in both pre-campaign planning and post-campaign analysis. However, using real time data to trigger creative with digital OOH is where data has the opportunity to make the most significant impact. Consumers are overwhelmed with advertising the moment they wake up scrolling through their Instagram feed to all throughout their day with online banner ads. All of these ads use data, but not in a creative way. They are largely "cookie" based ads that display based on algorithms that determine your previous online history. OOH has the opportunity to be the "anti-algorithm" and truly delight consumers with "right place, right time" advertising.
OOH can optimize creative delivery based on factors like 1st party data, real time weather from NOAA and traffic with INRIX, and much more. Interestingly, we've also seen investments into dynamic creative on the agency side including Carat/Posterscope's investment in the LivePoster technology as well as Grand Visual with Q Media. At the end of the day, utilizing data to determine creative delivery allows brands to emerge from the clutter of random advertisements to deliver relevant advertising in real time.
3.  Wearables and OOH will begin to "date"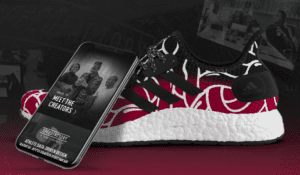 It's not a surprise that wearables will continue to grow in 2019 as we've seen brands like Adidas, Under Armour, North Face, Nike, Levi integrate technology to better understand it's products and the people purchasing them.  For example, Adidas partnered with BlueBite for the Adidas AM4MLS and utilized RFID technology to provided exclusive content about the shoe to customers. In addition, Levi's partnered with Google's Jacquard Thread and snap tag for the Commuter Trucker Jacket, which allowed the consumer to operate multiple smart functions like audio control, directions, and screening calls through motions on the jacket. These are just a few examples of how apparel brands focused on providing smarter technology in 2018. Moreover, the combination of RFID technology and Augmented Reality will allow the partnership between wearables and OOH to soar in 2019. For example, if a bus shelter with an RFID reader identifies that a consumer nearby wearing an Adidas shoe that just ran 5 miles, RFID reader could trigger a push notification onto that consumer's mobile device with exclusive content and relevant advertising.  In a more innovative example, if a digital bus shelter with an RFID reader recognizes that a consumer nearby is wearing a Nike Connect NBA Jersey, then the OOH screen can trigger creative specific to that consumer's jersey in real time. Just as we've seen the marriage between Mobile and OOH, wearable technology and OOH can accomplish target consumers in a unique, memorable, and impactful way.
https://youtu.be/UyUO_jSnE2c
I'm looking forward to the OOH industries predictions to help our space grow into the future.  Here's to 2019 and beyond!
---
Paid Advertisement