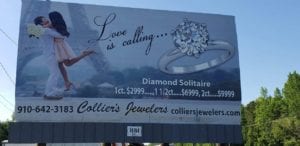 Grey Outdoor has acquired 18 billboard structures from HBI Outdoor based out of Whiteville NC in Columbus County NC.  The purchase includes all the billboards owned by HBI Outdoor (43 Faces) including the rights to rebuild 3 signs.  The 3 signs are currently being taken by the NCDOT for a road widening project.  All of the structures were wooden builds and several had been recently rebuilt after hurricane and storm damage.
The purchase was made with cash and billboard advertising trade for HBI's main business, Pawn South.  The advertising trade for Pawn South will occur over a 10 year period for the Pawn Shopping Network.  The purchase allows Grey to serve the needs of their customers in Columbus County and surrounding areas.  To view all the locations owned by Grey Outdoor Click Here
There acquisition involved 43 faces as some of the structures were stacked signs.  Most of the signs are 10×24 or 10×20 Ft Sign Faces.  Advertisers include Colliers Jewelers, Whiteville Rentals, Columbus Regional Hospital, and Mcdonalds in Whiteville NC.
Grey Outdoor owns 207 Billboard Structures with 475 Billboard Faces after giving effect to the acquisition.  Grey plans to build 100 or more faces over the next 2 years.
Grey Vick tells Insider no brokers were involved.  The companies had mutual business contacts and had been talking about a transaction for a couple years.
---
Paid Advertisement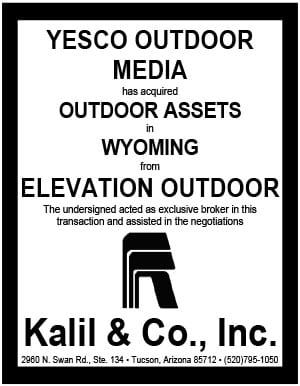 Hits: 2