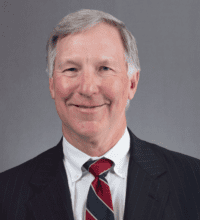 By Richard Rothfelder, Rothfelder and Falick
Since when can a local government pass a huge new tax and then forbid you from talking about it? That's what Cincinnati tried to do to Lamar Advertising and Norton Outdoor. Judge Curt C Hartman would have none of it in yesterday's ruling striking down the billboard tax.
Cincinnati's billboard tax ordinance included an unusual provision that Lamar and Norton called a "gag order:"
"The tax shall not be stated or charged separately from the rent or other consideration paid by an advertiser . . . or otherwise reflected upon any bill, statement, or charge made for the sign's use," the tax ordinance said.  "No advertising host shall state in any manner, whether directly or indirectly, that the tax or any part thereof will be assumed or absorbed by an advertiser, or that it will be added to the rent or other charge."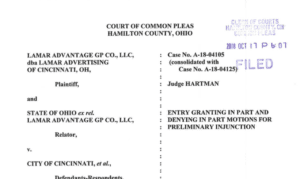 Judge Hartman struck it down as a first amendment violation.  Here's what he had to say:
". . . the prohibition is nothing more than an attempt to compel silence and force the billboard owners to suffer the retribution of its customers (or loss of customers) because of increased costs when the real culprit or villain for such increased costs it the government.  When government action causes increases costs, public officials cannot avoid accountability or responsibility for such actions by precluding the dissemination of information identifying the true source of such increased costs. Yet that is precisely what the CITY OF CINCINNATI has done…"
It is ironic, and disappointing that the City would attempt, first, to tax a form of communication, and then to bar any communication about the tax.  Judge Hartman hit the nail on the head, ruling that the Cincinnati ordinance violates the First Amendment, in more ways than one.
---
Paid Advertisement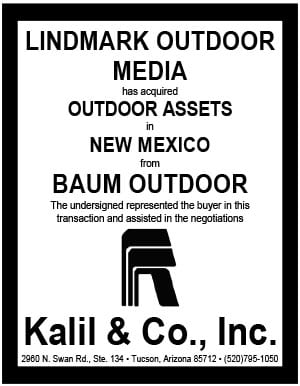 Hits: 0