We are repopulating our archives by reposting important articles.  Insider published this interview on December 21, 2015.  The story is worth rerunning.  Dwight Jennings has developed a terrific product to help you remotely manage and monitor your billboards.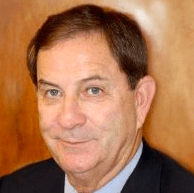 Read this interview if you've had clients complain that billboard lights are off or if you think your power bill is too high. Dwight Jennings is the President and CEO of Outdoorlink, Inc. He founded the company in 2007 after a 40+ year career in the outdoor business including stints at Creative Displays and Jennings Outdoor. Jennings has developed the SmartLink System, an innovative, web-based system for monitoring and controlling billboard and digital sign lights. Insider interviewed Jennings about the SmartLink system this week.
Dwight, how did you develop the SmartLink System?
I developed the SmartLink unit based on my years of experience working in the billboard industry and the frustration of not knowing if my lights were on. I hated nothing more than to get a call from a client and them state they saw their lights off. I also, hated the fact that we would pay for utility at locations that were unsold unless I rolled a truck to turn off the breaker. So as you can see, our primary key feature is Control. The SmartLink can remotely turn on/off your lights and remotely tell you if you have electrical issues such as loss of power or bulb outage.
How Does the System Work?
The SmartLink is equipped with a cellular M2M modem card that allows the unit to transfer data via the cellular network in real time. At this point, you can control and monitor billboard lights from a computer, phone or App.
What are some of the benefits of the system?
Reduced power costs because the system allows you to remotely turn off unsold faces and to turn on your lights only when they are needed. Also, the SmartLink adjust to the daily sunset/sunrise change giving you the most accurate and cost effective burn schedule. Reduced maintenance costs because you don't have to reset timers after power outages or due to daylight savings time changes. Real time alerts which allow you to know when a light is out, has lost power or has been tampered with.
Who's using the system?
There are more than 60,000 SmartLink units deployed. The system comes built into new Daktronics, Formetco and Watchfire digital signs. Billboard company users include Lamar, Fairway, Adams, DDI, Newman, Coastal Outdoor, Interstate, JR Promotion, Headricks, Mid-America, KEM, MH, DSW, Kanawha Valley, Arrington, View, Ashby St, Saunders, Meadow, McIntyre, Porlier, and Windsor to name a few.
What's a little known fact about OutdoorLink which would surprise people?
We have installed over 30,000 LED fixtures in the last year. OutdoorLink also has a services division equipped with 12 bucket trucks that can handle SmartLink installs, LED Fixture installs, and most day to day structure electrical maintenance. Let us know if we can help save you money!
To learn more about how SmartLink can help you reduce costs and improve monitoring contact: OutdoorLink, Inc. 256-885-9768 or dwight@outdoorlinkinc.com or dj@outdoorlinkinc.com

Hits: 2