Here's a November 23, 2015 interview we did with Brent Baer on the outdoor business.  Brent is now an executive with Signal Outdoor.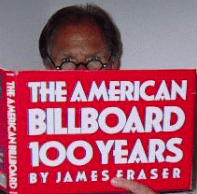 Brent Baer has 36 years experience as an outdoor advertising operator and vendor. He entered the outdoor business in 1979 as a Gannett Outdoor Grand Rapids sales rep. He's been an executive at Gannett, Starlite, Adams, Martin Media and Olympus. Brent has also worked for Posterscope and is Worldwide Sales Manager for Intermap Technologies, which sells online software for selecting, managing and presenting outdoor campaigns. Insider interviewed Baer last week. The interview went so well that Insider invited Brent back. You can reach Brent at bbaer@intermap.com or 720-936-3245
Who's the best outdoor operator you've worked for and why?
Nearly all of the operators were best, each with their own strengths. Jim Johnson, general manger, in Grand Rapids, MI knew the business backwards and forwards and readily shared his knowledge. He allowed us to be hands on. Tom Martin, CEO of Martin Outdoor/Media, rolled up his sleeves in manner unimaginable and in each discipline of our business, from local and national sales, leasing and his first love, "making deals" or buying billboard plants. He delegated the multimillion-dollar Washington, D.C. market to me, as he did with the other eleven GM's around the country. Gave us complete autonomy – full trust, full reign. He visited my market twice in 10 years. Martin Companies flourished.
What's the best outdoor market you've worked in?
The best in terms of market coverage, acceptance by the advertising community and well-kept inventory – structures are maintained, freshly painted, lights are always on, pristine skirt, no obstructions and vinyl clearly hung with pride, hands down is Grand Rapids, Michigan. And still is.
What's the worst outdoor market you've worked in?
I will ruffle a few feathers… if I really answer that one. Second choice is Charlottesville, VA. It's a small, college town with great rates for posters at nearly $1,500 per, at least when I was there back in 1999. The rub is, there are less than 30 traditional faces in the market and 8 are in one small parking lot on a secondary arterial. Actually Dave, there are no bad outdoor markets. Some are just better than others.
What's your opinion of digital signs?
I love digital. They are money machines, when managed and sold correctly. From a perspective of media delivery, street-side digital is flexible, time sensitive, adaptable – especially with today's dynamic changes in social mobile media trends – and aligns and appeals to advertisers spending in other media. Digital allows advertisers to change messages with unlimited creative executions. Unfortunately, digital in traditional large-scale inventory is finite. As much as I would like to believe every static sign someday grows up to be digital, the reality is, zoning will not allow and only a small percentage (less than 25%) of large format billboards will ever convert.
What worries you most about the future of outdoor?
Sitting on the technology side of the business with Intermap Technologies these last three years, I have had the privilege of face-to-face meetings with more than one hundred billboard owners and management from the big three to entrepreneurial family-run shops. Similarly, met with dozens of ad agency directors, including every multinational to the smallest of billboard shops. Sitting with them, listening to their needs, wants and beliefs, nothing worries me about the future of billboards. Outdoor will continue to be a majestic mountain in the middle of the media landscape.
The Brits seem to be ahead of us on standardizing and developing an online platform to buy nationwide digital inventory. Is the US making progress? Does it matter?
For 35 years, I have heard how the British manage Outdoor better than the US in some way or another. I have never bought into the comparisons. The differences in the two Countries markets and inventories, particularly the lack of numbers of inventory, large format Outdoor scale and the absence of the abundance of Outdoor owners in UK, make comparison difficult. Like comparing a truck to car. America always had greater size. It could be argued Brits are ahead in platform development. Posterscope, Vistar, Lamar and Outfront were working together and not much has come out since the original announcement on the progress. Fliphound has a programmatic platform for digital out of Wichita, KS.  Brits', using your term, are entrenched within the American Outdoor community. Naming a few like Jeremy Male, Clive Punter of Outfront, Michael Cooper at Rapport and Mike Gamaroff with Kinetic, one might wonder if a difference can exists or is relevant. Personally, I don't.

Hits: 2