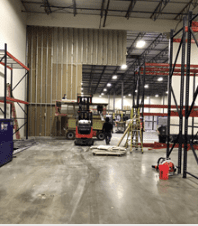 Formetco is pleased to announce it is doubling the size of its digital production facility, dubbed "Digital Campus," to accommodate the company's growing number of projects. Digital Campus is the facility where Formetco, the nation's leading outdoor advertising manufacturer and supplier, assembles, tests and packages its LED video displays before shipping and installing.
"Our continued investment in our staff and product development enabled us to achieve 30 percent growth in 2018, and we are projecting record-breaking growth for 2019," said Matt Xander, CEO of Formetco. "The current facility expansion will allow us to streamline our manufacturing and quality-control processes while providing the necessary square footage for our continued expansion."
Formetco is currently operating out of a 40,000 square-foot digital production space, but by March 1, Digital Campus will increase to 88,000 square feet. The expansion will not require a move as the neighboring warehouse became available, allowing Formetco to easily remove walls and create the space required to manage the increasing workload.
"This expansion will allow our team to complete jobs at a faster pace," said Jeff Partlow, Formetco digital operations manager. "We originally had six build sites where each individual billboard had the space to be built. After the expansion of Digital Campus, we will have 11 build sites. With this space, we can almost double the number of billboards assembled and tested in a given week."
---
Paid Advertisement