Insider is giving a shout out to Nancy Fletcher for noticing, and the team at EyeCorpMedia for demonstrating how relevant OOH can be.
Unless you have avoided the news this week, you have heard way too much on the debate over what do I hear "Yanny or Laurel".   Somehow this little video, shown below, has captured the nation and hit all the major news channels along with most every celebrity and show from Ellen to ESPN, Paul Ryan to Jimmy Kimmel.
Now the reason that Insider is mentioning this, other than it is Friday and its been a long week, is that OOH continues to show how relevant it can be.  Here is a picture Nancy Fletcher posted on her LinkedIn site from EyeCorpMedia asking the question of the week.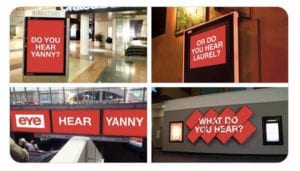 I'll admit, it is clearly Laurel…..
---
Paid Advertisement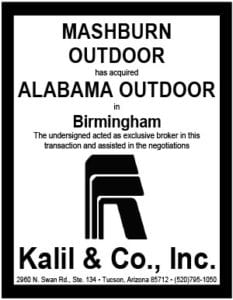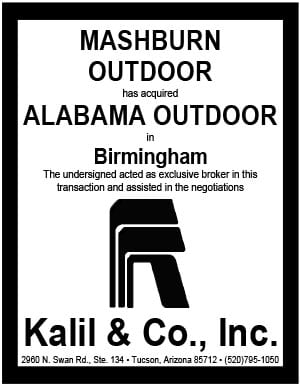 Hits: 0