Dusty's Outdoor Media, LLC of Effingham, Illinois announced the acquisition of BKP Displays of Energy, Illinois.  BKP had 24 faces. The purchase represents the 6th acquisition for Dusty's since inception. With more than 450 billboard faces across 4 states (Illinois, Kentucky, Tennessee and Indiana), Dusty's is one of the largest billboard firms in the Midwest.

Through pending construction projects, Dusty's will add an additional 50 faces to their portfolio in 2019.  In addition, Dusty's continues to improve existing billboards with the implementation of LED lighting and solar power.
Dusty's was started in 2001 by Dick Rhodes.  The company provides billboard displays along interstate, highway and community roadways of the Midwestern United States.
Travis Rhodes tells Insider Dustys is always looking to expand its footprint.  Contact Travis (trhodes@dustysoutdoormedia.com) if you are in Kentucky, Tennessee or Illinois and think you may want to sell.
---
Paid Advertisement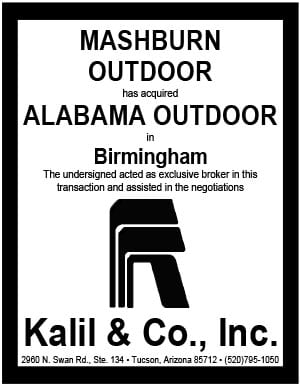 Hits: 1