Don Shassian, Outfront's Chief Financial Officer spoke at the 24th Annual Deutsche Bank Leveraged Finance Conference, September 28, 2016 in New York City.  You can listen to the talk on the Outfront Events and Presentations Page.  Here's a summary of the talk:
On Outfront's recent win of the Boston Transit contract:  "We're very excited about it…Bringing digital into that environment creates more revenue opportunities and improves the ridership experience…It's a five year contract with two renewal periods of five years each.  The incumbent Titan's revenues were $30 million…We'll take the contract over in the fourth quarter of this year.  It will really be an impact on our financials in the first quarter of next year.
New York MTA Contract Update: "The process is moving forward…It's a big contract…Our belief is that they are going to keep all three of their contracts together…It will enable a ubiquitous technology solution…The contract ends in December and can easily be extended to permit the process to work…We feel very good about our prospects…"
On the current advertising environment: "I have had my antenna up for a slowdown in spending for eleven months and I'm not seeing it.  Our revenue is $350-400 million per quarter.  These quarters can bounce a little bit based on a couple national advertisers.  We're feeling very good about the economy, we're feeling very good about the spending patterns, we're feeling very good about the relationships we've got…"
Pricing trends: "We're doing some really good things…we've made some changes in personnel.  It's not just a focus on occupancy.  We're putting in processes where a sales person can't make the call on pricing without the sales manager…it's driving our yield up.  The GM's now have a target that's not just revenue, it's EBIDTA…it's taken them a while to get to understand that…we're seeing the results."
Digital Growth Targets: "We'll do 100 additional digital billboards a year.  I'd like to have that a little bit higher.   1.5% of our billboards are digital.  I think that is pretty comparable to Lamar and Clear Channel…Digital revenue have grown nicely for us…it's 12-13% of revenue…"
On Digital Billboard Costs and Returns: "They're still costing $250,000 per board fully built.  New York City and certain urban areas can be higher.  Digital billboard revenues tend to run four times static revenues.  The costs are two times static costs…We have done a post-mortem on all the digital conversions 2011-2015.  Every single board has had an ROI in excess of 25%…We've lowered the internal return threshold a little bit for new boards."
On whether there are any attractive acquisition targets for Outfront:  "There are.  There are a lot of moms and pops out there… It's got to be a top 25 DMA.  We look at the assets.  We look at can we generate more revenues than the incumbent…We don't believe we need to buy everything…  We don't want to take on additional leverage on "nice to have" assets.  We're going to use our balance sheet when we need to if we need to only if it's a "must-have" set of assets…"
On the company's plan to reduce Debt/EBIDTA from 4.8 today to a target of 4.0: "We leveraged up for the Van Wagoner transaction…You're going to see us continue to grow EBIDTA and pay down term debt and its probably going to take a couple more years to get there."
On ability to improve US's 34% cashflow margin: "We increased field operations and increased our sales people.  We're relooking at our cost structure right now and I believe that there are areas where we can be more efficient and more news on that in the future…"
Insider's take: 
The 25% ROI on digital billboards is impressive but Insider wonders if Shassian is taking replacement costs into account.  You should allocate one-tenth of the board's cost against EBIDTA when computing ROI because you're probably going to replace the board within 10 years as components wear out and new technology makes older boards look tired.
Shassian is reducing leverage to less than 4.0 because he remembers what it was like in 2009 and wants to sleep at night.  Clear Channel Outdoor are you listening?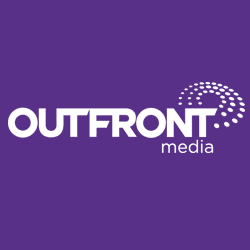 ---
Paid Ad