(NATIONAL – October 3, 2019) –do it outdoors media celebrates its 22nd anniversary in business this month and its never-wavering passion and excitement for the out-of-home industry. It's the largest national mobile billboard and field marketing company, led by Regis Maher and David Pridgen.
To stay relevant in today's advertising landscape, the company has:
Continually re-invested in the business, time and time again
Recently invested $5 million to improve the company's fleet with new units, state-of-the-art framing systems and fleet technologies
Grown the mobile billboard fleet to 125 uniform, consistent units
Maintained brand integrity through top-notch operations, quality customer service and best-in-class safety practices
Evolved to offer dynamic advertising solutions which today includes serving mobile display ads in real-time to the out-of-home audience for a dual-channel integration that has demonstrated much success
Piloted many new data technologies, campaign measurement and analytical enhancements
Mobile billboards have been the company's mainstay. They've always been passionate about the go anywhere, anytime media format that drives awareness, purchase intent and conversions closest to the point of sale. This passion was touted in the 2019 Nielsen OOH Advertising Report as being a leader in OOH formats by over-indexing among many audiences, including: ages 16-49, Hispanic, African-American and Asian.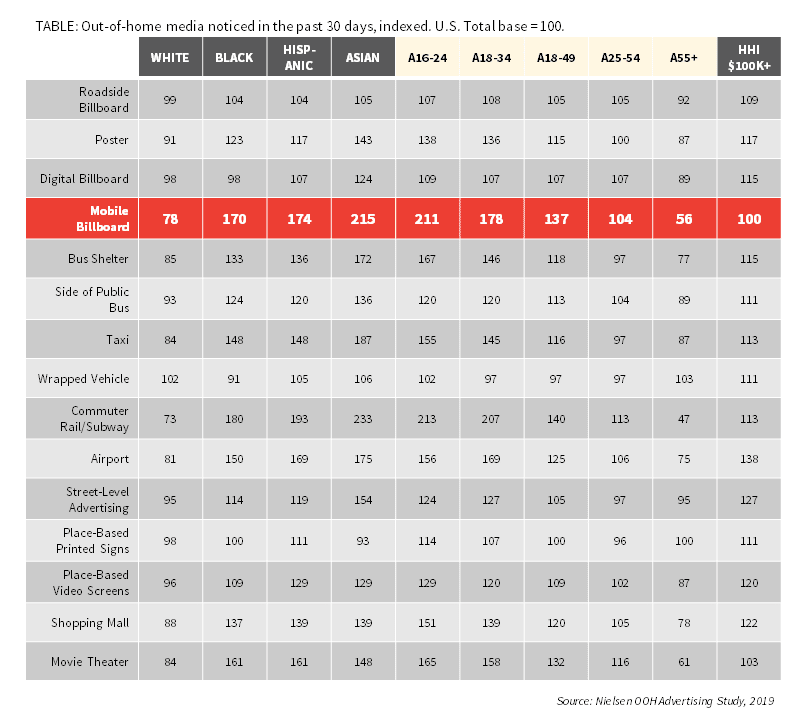 In 1997, the first campaign do it outdoors media ever executed was for New Era Hat Company. The first campaign drove mobile billboards at the MLB World Series.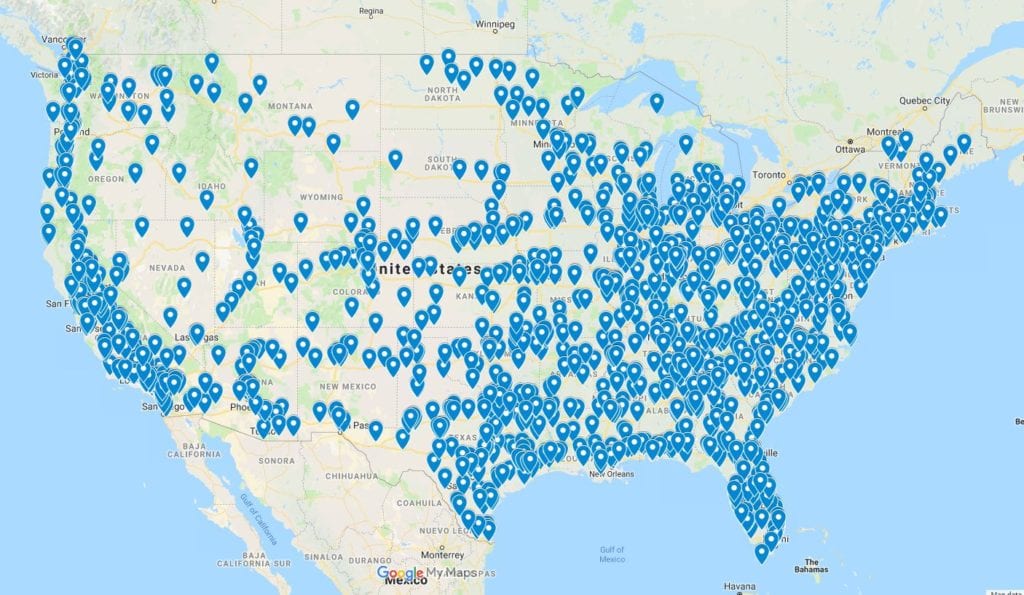 Since then, they've sent mobile billboards across the U.S. They've driven America's best-loved brands, such as McDonald's, Blue Moon, Bank of America and Sprint. They've been in small towns and big cities, targeting high traffic areas and areas where other OOH media is scarce. They've been to Super Bowl games, NASCAR races, MLB victory parades, CES and many more large events. They've promoted nearly 400 Ulta Beauty grand openings and have driven miles and miles for brands such as Metro by T-Mobile, Supercuts and Coors Light. In 2019, they've welcomed new brands such as Hims, Raising Cane's, The Light Phone and Tito's Vodka to their ever-growing roster of advertisers.
About do it outdoors media
do it outdoors media is the largest national mobile billboard and field marketing company. Founded in 1997, they drive brands through a combination of physical and digital media formats, reaching a highly targeted audience at the right time in the right place. do it outdoors has executed campaigns for such brands as: Pepsi, PetSmart, Verizon Wireless, Ulta Beauty and Xfinity, to name a few. For more information, visit doitoutdoors.com.
MEDIA CONTACT:
Emily Fritz | do it outdoors media |(717) 968-4166 | efritz@doitoutdoors.com
---
Paid Advertisement