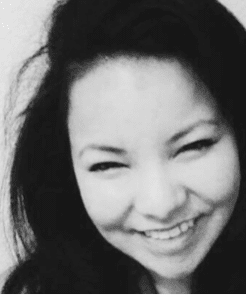 By Ana Gaona, Marketing Specialist, Measurance
Traditional Out-of-Home advertising has seen significant changes from developments in digital platforms to data sources and thus better measurement tools. According to Magna Global, out-of-home advertising was the only traditional media business to grow last year. A lot of cities are now looking at all the data that gets produced by various systems as well as how the data is captured and analyzed. This data is based on external conditions like  CRM data, weather, traffic, location and more, which have been optimizing both creative and their return of investment for their marketing campaigns. They have become an integral part of building this growth. With this medium becoming more established, brands can reach their desired audience throughout a host of environments more cost effectively and focus on engaging audience in real time.
Of all the external factors, location has been the leading trend among nine of Posterscope's core markets (the UK, France, Germany, Italy, Spain, Japan, Australia, the USA, and Singapore). Location data is the missing link from more traditional data as time and location information provides higher fidelity signals to an audience's psycho-graphic mindset, meaning it's the one in which consumers engage with the most.
Here are some examples of exciting OOH advertisements using contextual data to their advantage:
Action Aid and Clear Channel
ActionAid used local weather data to promote awareness of floods in Bangladesh. The ad was triggered to display if the local weather was rainy (using live data from the closest Met office weather station), with creative changing depending on how heavy the rainfall.
Lamar Advertising and The Emoji Movie
Using real-time traffic and weather data, Lamar Advertising created a series of ads that display different emojis based on the nearby road conditions. If traffic is bad, the boards will show poop or "meh" emojis, with an overjoyed happy face if the roads are clear.
HB – Craving some Ice Cream?
HB, Ireland's leading ice-cream brand, launched an advertising campaign featuring location-specific and weather-triggered content. When the temperature hits 17 degrees or higher, the humorous and colorful content is displayed in real-time on digital OOH formats.
San Pellegrino
San Pellegrino launched a locally targeted, weather-triggered, dynamic out-of-home campaign to bring the perfect Italian lifestyle to the United Kingdom. When the sky was cloudy, the ad displayed a warm summer day so the people can imagine they were there as well.
Design and Measure!
Data and technology are reshaping the OOH strategy – its creativity, how it is bought, sold, measured, and evaluated — overall how every major decision is made when planning OOH marketing.  When it comes to understanding and analyzing your marketing ROI, measurement becomes very important. OOH advertisements can now be tracked into stores using mobile location, measuring their impact and comparing OOH to channels such as search, display, social, and email. Moreover, to prove ROI brands that are investing in OOH have access to the same metrics that online advertisers have been getting from Google Analytics for years, including visit frequency, total impressions, returning passersby, peak time, and hour-by-hour exposure. This will help brands close the loop of their marketing activity, and optimize spends subsequently.
---
Paid Advertisement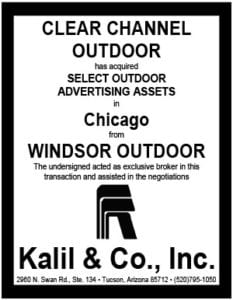 Hits: 1