There's no denying that at the moment HBO's Game of Thrones is one of the most popular television shows in the world at the moment, so to honor the return of the eighth and final season of the fantasy show, this month Daily Billboard's '3 of a Kind' shines a spotlight on dragons, a mythical creature sure to turn heads in the city skyline and lending itself to fantastical ad creatives.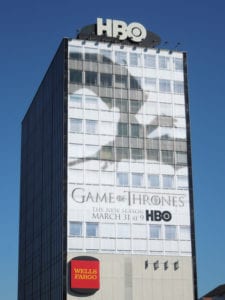 First up is this giant-sized dragon shadow wallscape for the third season of Game of Thrones, snapped towering over the Sunset Strip in February 2013. For fantasy fans Daenerys Targaryen's three dragons are a highlight of the show and the third season was when they started to turn from babies into something more threatening, so this giant shadow being cast over the windows of a faux building was the perfect way to tease the show's return.
The second billboard is for Disney's live-action version of Pete's Dragon from the summer of 2016. This special extension cut-out with Pete and his talking dragon bursting through the clouds captures the joyful spirit of the family-friendly movie and was photographed above the busy La Cienega Boulevard in July 2016.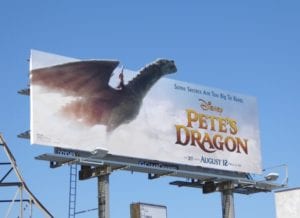 And the third billboard is a more recent example for the third installment in the How to Train Your Dragon computer-animated film franchise. This extra-dimensional billboard has3Dand cut-out elements when it comes to the Night Fury dragon Toothless, which makes it stand out even more along La Brea Avenue at the beginning of February 2019.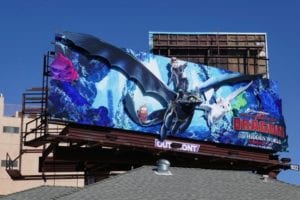 As you can see these winged beasts make for spectacular sights in the city skyline, so be sure to check out even more examples of
dragon billboards
flying high in L.A.'s skies in recent years over at
Daily Billboard Blog
.
Come back next month when we'll be looking at three billboards slightly off kilter to help them stand out amongst the crowded skyline.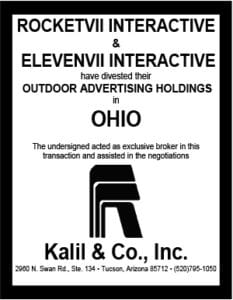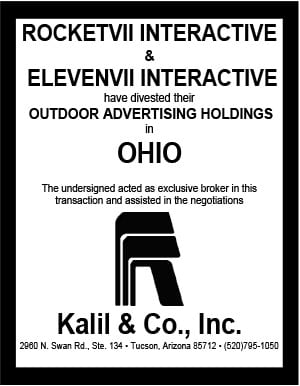 Hits: 2