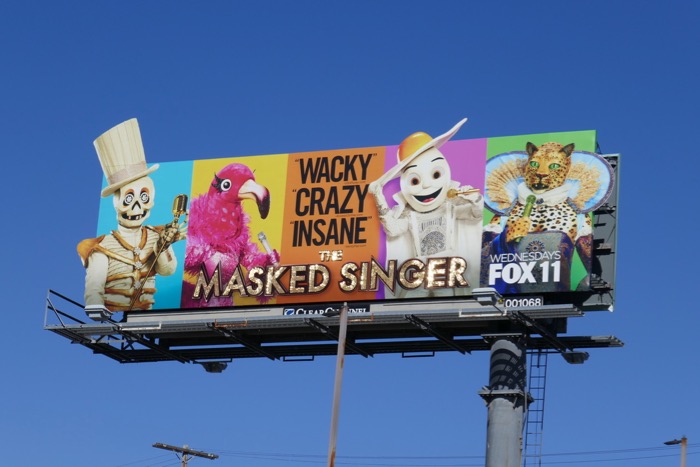 This month Daily Billboard thought we'd put some added sparkle into your September with these three glittering billboard examples trying to stand out with the help of glistening sequins, gemstones and eye-catchers.
First up is a colorful special extension billboard for the sophomore season of The Masked Singer celebrity singing competition show. Not only do the flamboyant costume cut-outs grab your attention, but the golden eye-catchers used on the show's logo really give the billboard a showbiz quality and shimmer in the city skyline. These glittering logos billboards were created with the help of Atomic Props & Effects and can currently be seen around the skies of L.A., like this sparkling example above Olympic Boulevard.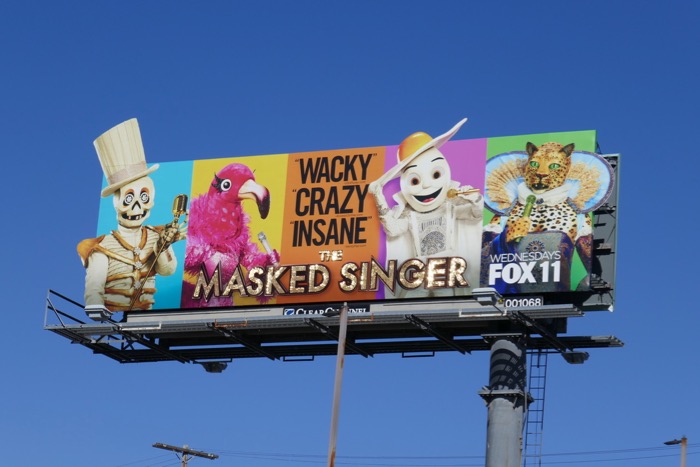 The second billboard example to razzle-dazzle you is for the recent
Elton John
biopic
Rocketman. The impactful 
billboard
uses silver 
eye-catchers
 to help the film's 
extension cut-out logo grab passersby attention, creating a showbiz spectacle along the Sunset Strip in April 2019 when the wind ruffles the sequins.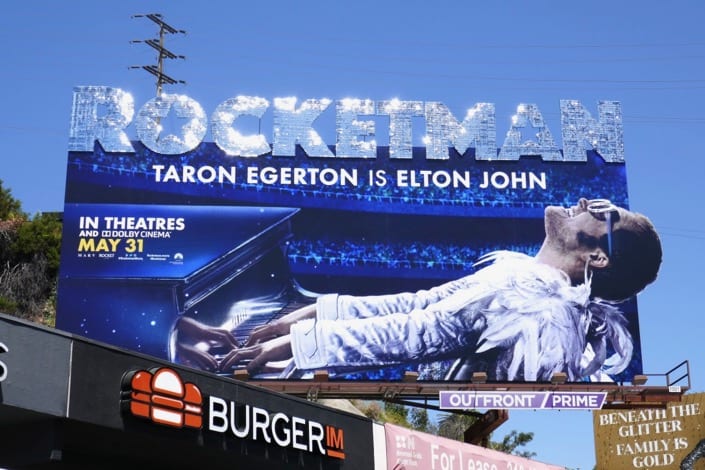 And the third eye-catching billboard is for the American Music Awards, snapped along Barham Boulevard in November 2013. These glittering lips really stand out when the light hits the mirrored embellishments on this rockstar billboard.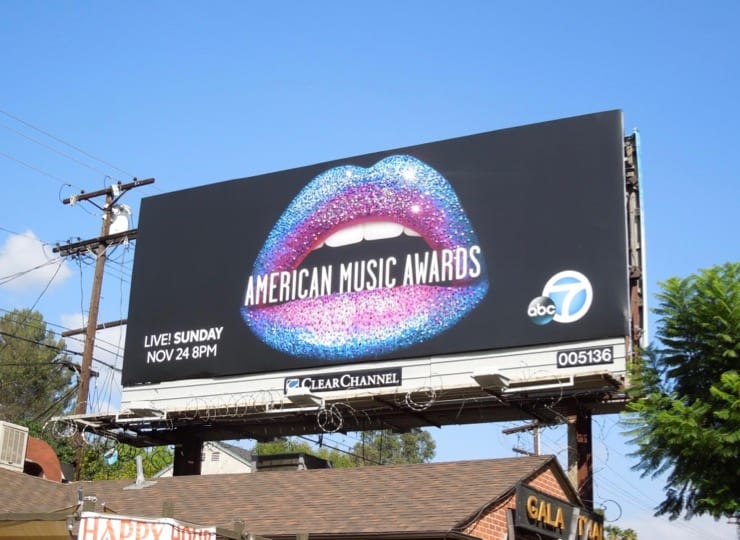 Be sure to visit the Daily Billboard Blog  to see videos of these billboards in action and other examples for Keeping Up with the Kardashians, Disneyland, America's Got Talent, GCB and Project Runway, to name a few more.
Come back next month when we'll be getting in the spooky spirit with some Halloween-themed billboards haunting the city skyline.
---
Paid Advertisement