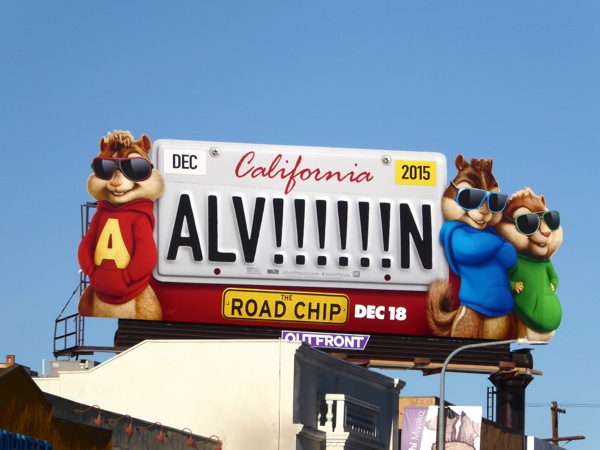 As Los Angeles can be described as the epitome of car culture, it's no wonder that some advertisers use motoring-themed designs to catch commuters attention. Here are three examples of billboards using vehicle license plate concepts to help their messages stand out.
First up is this attention-grabbing cause-related 'GNTRIFIED' ad creative from the AIDS Healthcare Foundation, trying to highlight how the gentrification of neighborhoods can suck for some people on low incomes and the impact it has on the homeless population. As a society we can afford to spend money on personalized license plates, but not on looking after the most vulnerable in need (something to think about when you tuck into your turkey dinner this Thanksgiving). This locally-tailored California license plate example was spotted above Sunset Boulevard in September 2019.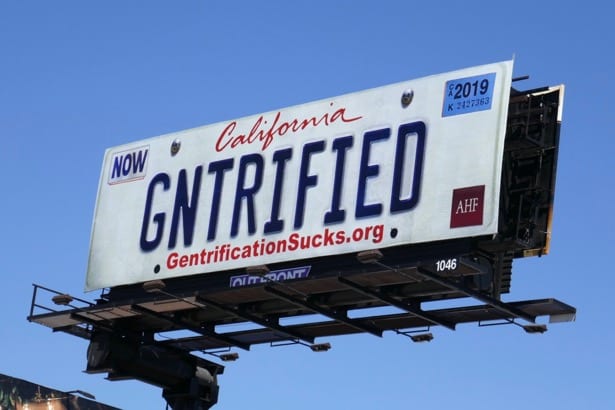 Next up is a fun billboard for the kids movie, Alvin and the Chipmunks: The Road Chip. This example spied above Westwood Boulevard in December 2015 helps sell the film's road trip premise to passersby with its personalized ALV!!!!!!N license plate design flanked by the lovable chipmunks.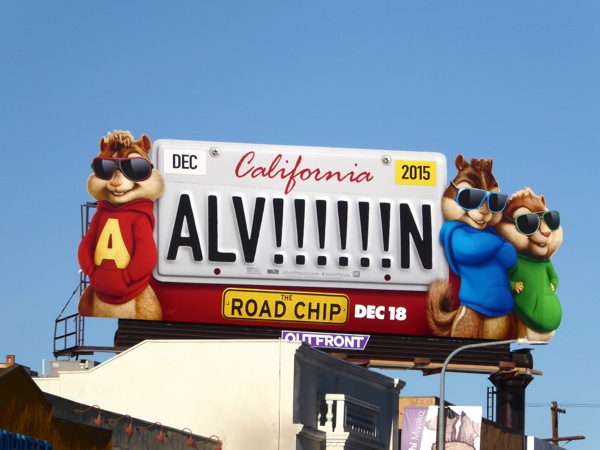 And finally, the third example for US Bank was snapped along the Sunset Strip in April 2011, using the design gimmick to shine a spotlight on bank's greatCertificate of Deposit rates in a fun, engaging and super-sized way.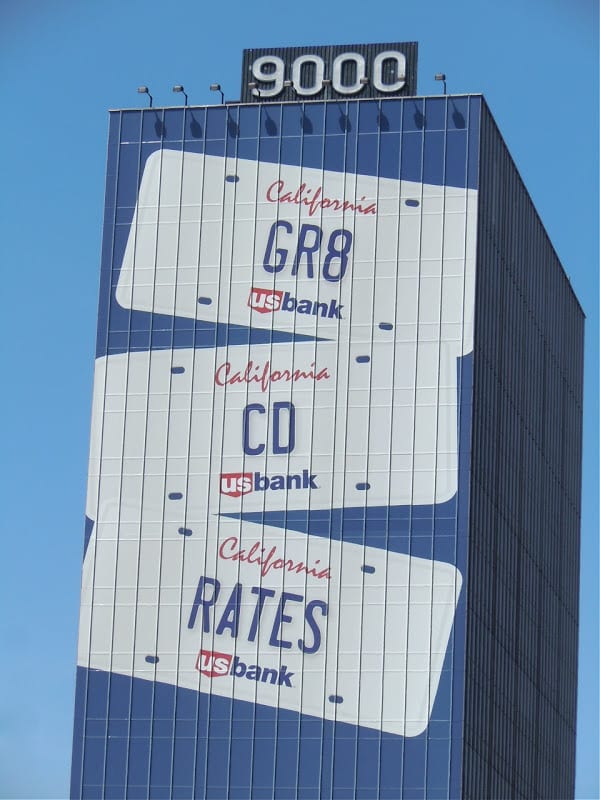 As you can see, movie studios, charities and financial institutions have all used this technique help their products, services and messages catch passersby eyes in the crowded city skyline of L.A.
Come back next month when we'll hopefully be supplying some holiday cheer with three cool Christmas-themed billboards.
---
Paid Advertisement