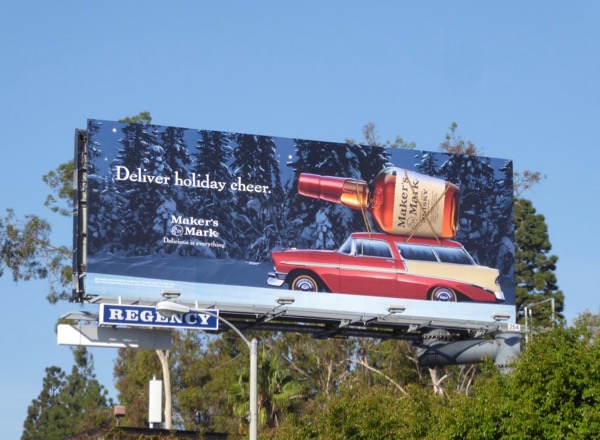 'Tis the season to be merry and so this month's '3 of a Kind' feature is all about drinks companies filling the skies with Christmas cheer in their own cleverly tailored ways, whilst the liquor bottle remains the hero of the key art.
First up is this fun ad creative for Maker's Mark, replacing a Christmas tree on the roof of a car with a giant bottle of bourbon whiskey instead. This festive billboard was snapped along West Hollywood's Sunset Strip in November 2017 and certainly delivers on holiday cheer.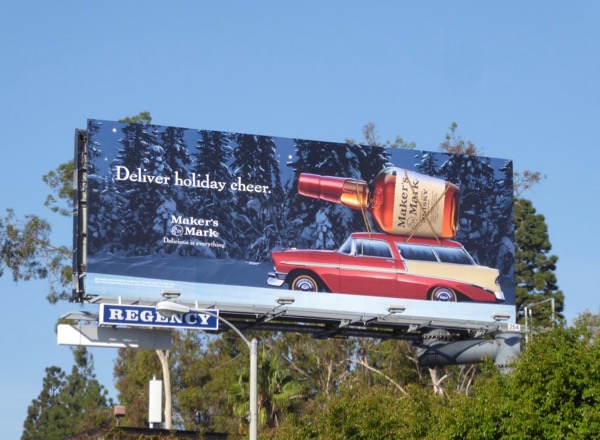 The next example is for Rémy Martin cognac, using the man in the big red suit's infamous catchphrase and adding some extra love on the end of it, "HO-HO-OX". This perfect present for the loved one in your life was spied on a billboard along the Sunset Strip in December 2018.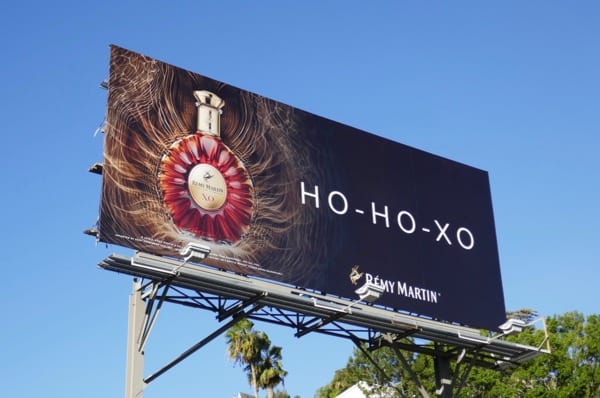 And the final spirits billboard example is for Skyy Vodka from along the Sunset Strip in November 2016. This ad creative hinting at twinkling festive lights in the background and paying homage to the classic Christmas song is perfect for the holiday party season and not so silent nights.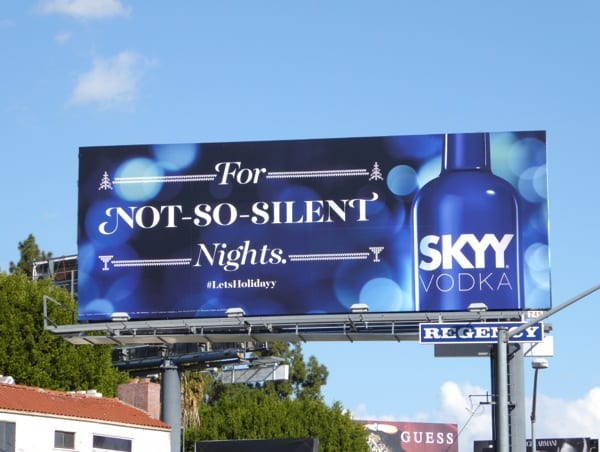 If you like these festive outdoor ad examples, you can check out more
Christmas-themed billboards
at
Daily Billboard Blog
to get you on the holiday spirit.
Come back next month to see what 2020 has to offer, including the intentional use of graffiti on billboard designs.
---
Paid Advertisement