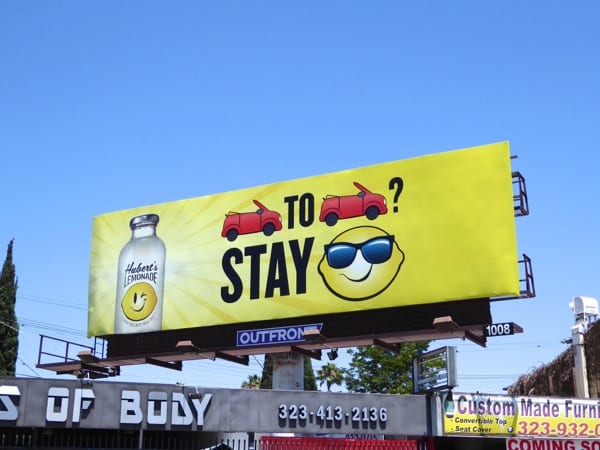 This month Daily Billboard thought we'd have some summer fun with our '3 of a Kind' feature and shine a light on the use of Emojis in outdoor advertising.
With the rise of smartphone ownership and proliferation of social media in our lives you don't need words anymore when an image can express how you're feeling or what you're doing.
Marketeers at film studios have acknowledged this in recent years and integrated emojis into their outdoor ad campaigns, like with this hilarious example for the first Deadpool movie from January 2016. The fourth wall-breaking Marvel character isn't your typical superhero, so using these 'skull' and 'poo' emojis to help spell out his name in an innovative way is certainly an eye-catching approach, especially as this billboard was spotted opposite Fairfax High School along Melrose Avenue, with lots of potential for insta shares and fun tweets (the genius ad creative even got tweeted by comedian Patton Oswalt).
The next refreshing example is from the summer of 2016 when
Hubert's Lemonade
used emojis in their outdoor advertising during June and July. This vibrant billboard snapped along Melrose Avenue not only tapped into L.A.'s lousy traffic situation, but they also made their lemon logo into a cool emoji in their ads. Make sure you also check out all the other 
Hubert's Lemonade
billboards  making passersby smile that summer.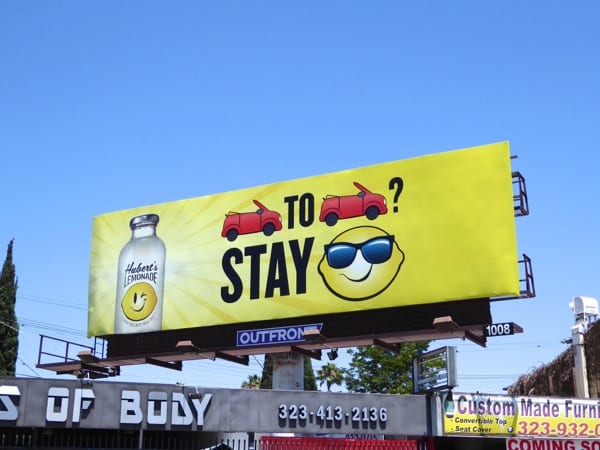 And the final example is from the world of daytime television for
Ellen DeGeneres
long-running talk show, which is all about loving laughing and dancing more. This billboard for the fourteenth season fall debut was photographed along Hollywood Boulevard and you can also enjoy these other 
Ellen
emoji billboards  filling L.A.'s September 2016 skies.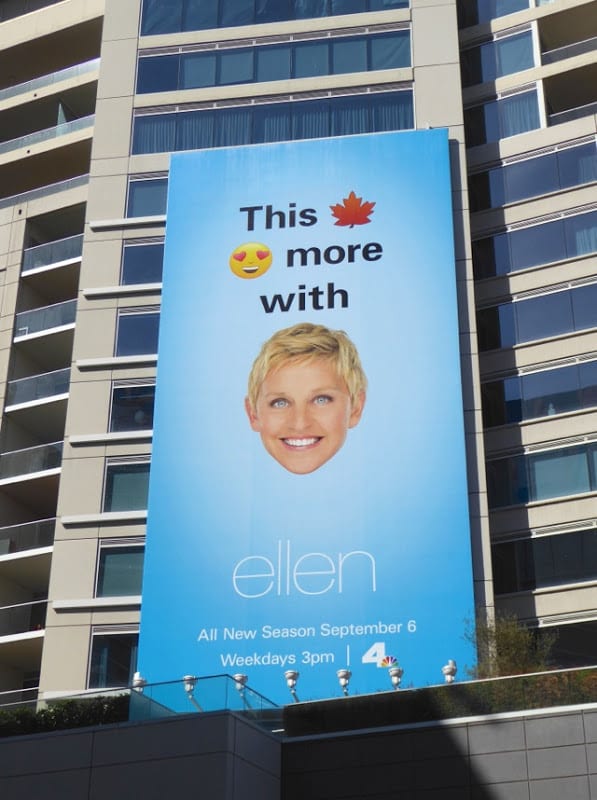 These are just some illustrations of how emojis have become a part of outdoor advertising, in recent years they've been spotted in everything from movies to TV and radio shows, and for food delivery apps and more.
If you enjoyed these fun billboards, make sure you come back next month when we'll be looking at three similar, but very different approaches to Emmy FYCcampaigning around Tinseltown.
---
Paid Advertisement