In Tinseltown campaigning for awards and Emmy consideration has become big business for the outdoor industry, so this month Daily Billboard thought we'd look at three examples of how studios and networks try and make their shows stand out and garner TV academy voter attention in the crowded skies of L.A. with their Emmy FYC billboards. The Emmy Awards are the TV industry's equivalent of the Oscars and the billboards 'For your consideration' tend to be more innovative, inventive and sophisticated than some series launch ads because they are speaking to other creators and participants in the television industry and not just the general public.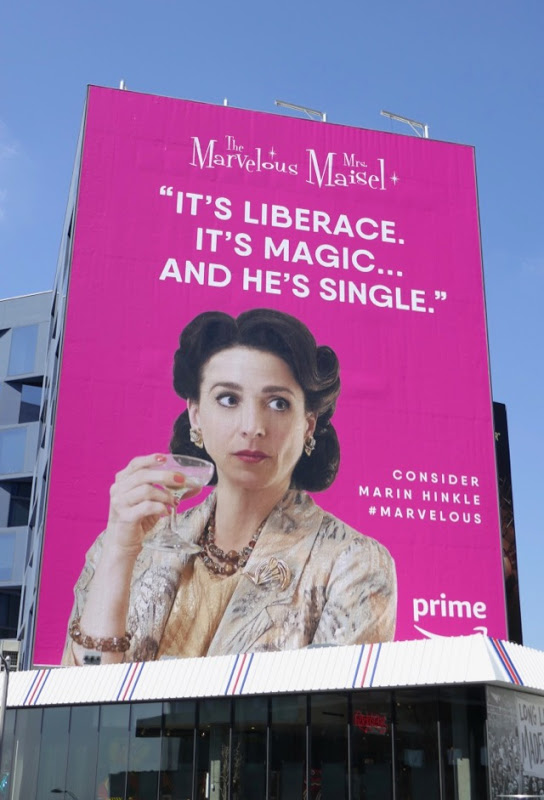 First up is a giant-sized ad creative for the first season of
Amazon Prime Video's The Marvelous Mrs. Maisel
. Some shows tend to simply modify their season key art with
'For your consideration'
messages, but others take a different approach and choose key scenes and dialogue from their comedies, dramas and TV movies to sell themselves and their unique premises and talent. This irreverent and colorful super-sized wallscape was part of a
massive outdoor ad campaign
for
The Marvelous Mrs. Maisel
, snapped along the heavily trafficked Sunset Strip in May 2018, which helped land the freshman period comedy fourteen
Emmy
nominations last year (this year the outdoor
Emmy
consideration campaign helped earn the show twenty nominations).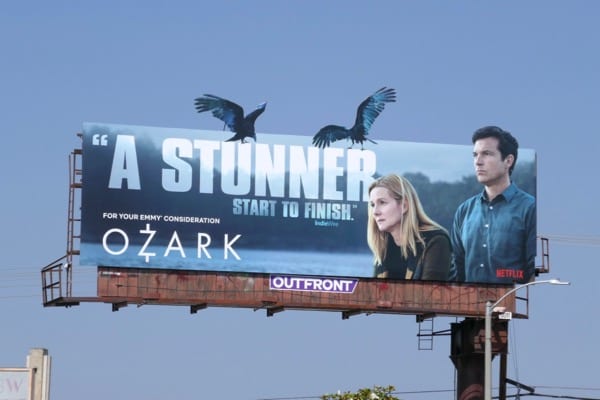 Next up is an eye-catching example for streaming giant Netflix, another new content provider with something to prove in the entertainment industry. In recent years, not only have they increased the ad inventory given over to its wide variety of shows, but Netflix has also added special extension cut-out gimmicks to help its series, like rookie money-laundering drama Ozark, stand out in a crowded field. This attention-grabbing billboard was photographed along Beverly Boulevard in May 2018, helping the first season of the original drama garner five Emmy nominations.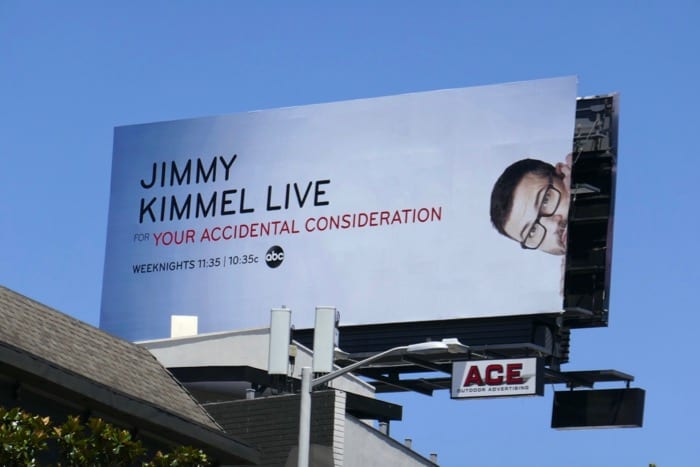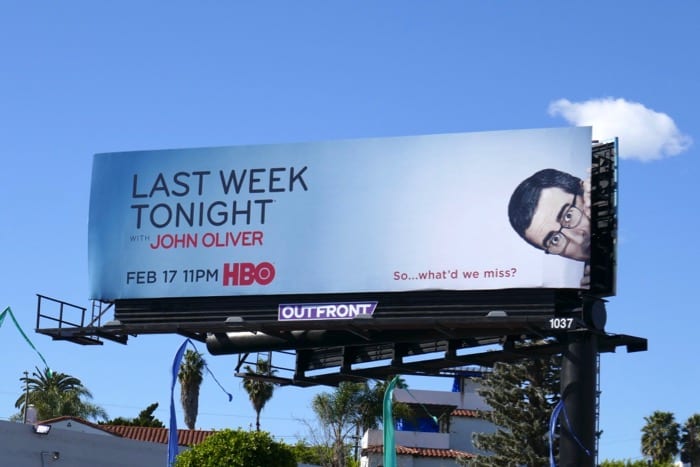 And finally, they say that imitation is the sincerest form of flattery and this couldn't be truer for the Emmy billboard for Jimmy Kimmel Live this awards season, as the ABC late-night talk show host masqueraded as his late-night counterpart John Oliver (from Last Week Tonight), mimicking the season six key art for his Emmy-winning HBO show in the hopes of 'Your accidental consideration'. And it worked, as Jimmy Kimmel was one of the late-night shows who garnered an Emmy nod for Outstanding Variety Talk Series. This tongue-in-cheek ad creative was originally spotted along the Sunset Strip mid-June this year to help earn the nomination and the exact artwork has been reused in a different Strip ad location to help garner Academy member votes on their daily commute this August.
These are just three ways that studios campaign for industry accolades. Others flood the skies with cohesive campaigns, some use humor, some strike out early to get ahead of competitors, some go big, but all of them seem to value the world of out-of-home advertising to win over voters and support their talent and shows. Make sure to check out all these other
Emmy FYC billboards
 from the past ten years or so.
This year the winners of the 71st Emmys will be announced on September 22, 2019, so be sure to tune in.
Come back next month when we'll be looking at three billboards using shimmering sequins to add some sparkle and make a spectacle in the city skyline.
---
Paid Advertisement