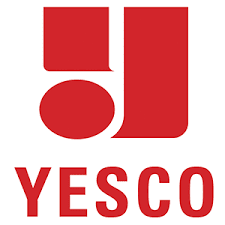 Company: YESCO Outdoor Media
Markets: Utah, Idaho, Montana, Wyoming, Nevada, South Dakota, Arizona & Nebraska
Headquarters:  2401 Foothill Dr, Salt Lake City, UT 84109
Phone: 1-866-779-8357
YESCO produces custom signs, lightings and display systems for businesses and operates a billboard plant in the Western United States.  The company was started in 1920 by Thomas Young.  The company remains privately held and is now managed by the third and fourth generations of the Young family.
Patrick O'Donnell is President of YESCO Outdoor Media. Patrick also sits on the OAAA board of directors, is past chair of OAAA's legislative committee and is a member of the OAAA Hall of Fame.
Insider had a chance to talk with Patrick about the company.
Patrick, can you provide us with a quick update on the business since last time we talked? 
YESCO Outdoor Media currently operates 2,247 display faces across 8 states. Ranked by faces they are Utah, Idaho, Montana, Wyoming, Nevada, South Dakota, Arizona & Nebraska. We have 46 digital bulletins (368 turns) and continue to look for opportunities to deploy new digital assets.
With all the transaction activity, we know YESCO has completed a couple of strategic acquisitions. Could you share some of your more recent transactions?
In 2018 we acquired Cowboy Media in Casper, WY, and Roadside Bulletins in Rapid City, SD along with doing some smaller trades and acquisitions. Additionally, we opened a full-time office in Casper, WY, last summer.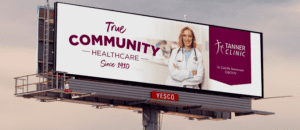 How about organic growth and conversion of static signs to digit over the past year?
We continue to grow both organically and through tuck-in acquisitions. We built more than a dozen new structures last year and will do at least that many in 2019.
Which digital manufacturers does YESCO currently work with?
We own digital product manufactured by Daktronics, Media Resources, Prismview & Watchfire.
We know YESCO has a significant relationship with BLIP.  How has that gone and are you working with or considering working with any of the other programmatic providers? 
Blip has been an extraordinary partner in our digital  business and is responsible for significantly improving our digital revenue. They are bringing a whole new group of customers to out of home. We are working to integrate additional programmatic providers going forward.
---
Paid Advertisement