Company: Whiteway Outdoor
Market: Atlanta, Georgia
Headquarters: 6400 Powers Ferry Road, Suite 374, Atlanta, Georgia
Phone: 770-226-9605
Email: m.levin@mindspring.com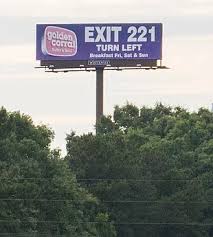 Whiteway Outdoor operates a high profile billboard plant consisting of 13 static billboard faces and 3 digital billboard structures with four faces located in Atlanta.  The structures are in prime locations along Atlanta freeways.
Whiteway partners with Melody Roberts at Out of Home Creative for all their design needs.
Michael Levin is Whiteway's owner.  David Levin is Chief Operating Officer.  Leigh Nathan is Director of sales.  The firm is a member of the OAAA , the OAAG and Geopath.
---
Paid Advertisement