Company: Visual Outdoor, LLC
Headquarters:  379 Bee Tree Ln.  Blairsville, GA 30512
Markets:  Northeast Georgia, Western North Carolina, and Eastern Tennessee
Phone: (706) 745-9322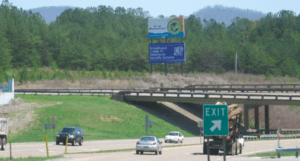 Visual Outdoor Advertising is owned by Terry Poteete and operates in Northeast Georgia, Western North Carolina, and Eastern Tennessee. They own and operate 71 billboards with 217 faces along the I-575/515/76 corridor north of Atlanta and the main highways such as US Highway 64/74 and US 19-129 leading to and from the Georgia markets of Jasper, Ellijay, East Ellijay, Blue Ridge and Blairsville, the North Carolina markets of Murphy and Andrews, as well as Ducktown, Tennessee.
Visual Outdoor Advertising, LLC was formed in late 2000 in Union County, By 2003 Visual owned 14 billboards with 47 faces and had expanded westward into neighboring Fannin County, Georgia and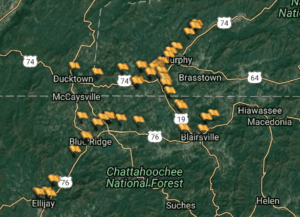 northward into Cherokee County, North Carolina.
In April of 2004, the company purchased the 23 billboards of Davis Outdoor Advertising which opened markets in Gilmer County, Georgia and Polk County, Tennessee. In late 2004,
In June of 2007, the company purchased Murphy Sign Company's 23 billboards in Cherokee County, North Carolina.
Visual Outdoor also owns a mobile billboard truck that can be leased on a short term basis.
---
Paid Advertisement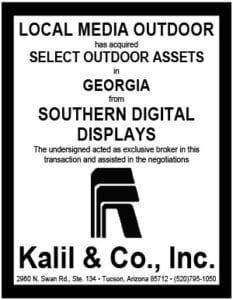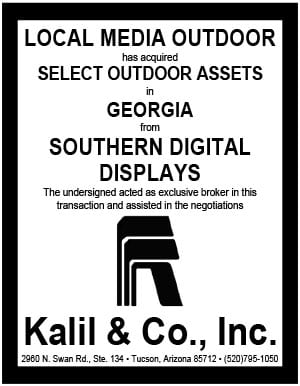 Hits: 0