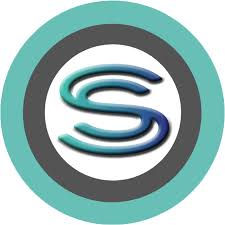 Company:  Sway Outdoor
Markets: Chicago, Los Angeles, New York, Sacramento, Seattle
Address: 505 West 37th Street, New York, NY 10018
Sway outdoor is a national outdoor advertising sales and marketing firm.  The company is active in Chicago, Los Angeles, New York, Sacramento and Seattle.  Some of the company's partners include Vizible Media, M&M Outdoor, Marquee Media, MAD Outdoor, Next Level, Trifekta Media and R2K Media.  Katherine Vanderbush and Dave Pidgeon are co-founders.  Insider talked with Vanderbush.
How did you get into the out of home advertising business.
Back in 2005, I answered a job posting on craigslist for a marketing position at Adspace Mall Network (now Lightbox). In the five years I worked there I had the opportunity to attend several tradeshows, conferences and industry events and met so many of the wonderful people that make up the OOH industry and family. I knew then it was an industry I had a passion for and enjoyed working with all the people involved in it. One of those people was Dave Pidgeon and we had remained friends and colleagues through the years. After Adspace, I moved on to Starlite Media where I finally tried my hand at sales and realized it was where I was meant to be! I became the Executive Director of National Sales and loved the experience there, however I did want to branch off on my own so I decided after several years to become an independent sales rep.
After spending around 5 years in pharma sales, Dave was looking for something new and thinking about moving back home to the Seattle area.  As fate would have it, an opportunity came up to join a new OOH company in Seattle as the VP of Sales.  After 3 years of flying in and out of NY, Chicago, and LA for business, it was time to choose which of those markets he'd like to move to and the choice was easy.  He's lived in Venice, CA ever since working with various OOH companies (including some we worked together), and ultimately, in late 2019, co-founding Sway Outdoor with me.  We have the same ideals and work ethic and after years of working together it made sense for us as independent sales people to partner up and take our professional goals to the next level by starting this new company.
 What kinds of properties are you seeking to represent?
At Sway Outdoor, our guiding principal is transparency and honest, open communications with our partners and clients. Sway Outdoor provides brands with creative solutions for effective digital and static billboards, wallscapes, storefronts, sports arenas and dedicated wildposting barricades as they navigate the complex challenge of reaching their audience. Similar to how an out-of-home media buying agency manages, plans and executes initiatives on behalf of clients who don't have the bandwidth and expertise to do so themselves, Sway Outdoor manages, sells, and executes out-of-home initiatives on behalf of our operating partners who lack the bandwidth to do so themselves. Further, depending on their existing infrastructure and team, Sway Outdoor also offers backend operational assistance and marketing to consider as well. So no mark-ups, no games, no brokering; we're their exclusive sales and marketing team for their out of home assets.
Give us a sentence or two overview of what the out of home market is like in each of the cities you're active in.
Chicago: Out-of-home advertising in Chicago presents brands a massive variety of opportunities and offerings to consider. Our footprint in this market not only reaches consumers within the urban and entertainment areas of Chicago, but also reaches the outer suburbs through strategic neighborhood placements and expressway coverage.
Los Angeles: Bold wallscapes in the entertainment district, digital bulletins on major high-traffic freeways such as the 405, 101, or 5 & 22 Freeways in Orange County, and a digital spectacular domination at the Banc of California Stadium are just a few of the offerings we have in the LA market. Our collection of out-of-home advertising options in Los Angeles not only spans across multiple mediums, but is centered around thoughtful placement to help increase the reachability of any advertisers message.
New York: Our New York City out-of-home advertising footprint is strategically located within neighborhoods where New Yorkers live, work and play. With wallscapes in the up-and-coming Red Hook neighborhood in Brooklyn and the Long Island City Waterfront, as well as large format storescapes in Union Square and on Park Avenue in Manhattan, advertisers messages will be uniquely displayed on effective units breaking through the clutter in the NY market.
Sacramento is home to the Sacramento Kings and capital of the state of California with close proximity to the tech world of Silicon Valley and wine regions of Napa and Sonoma Counties. With California representing over 15% of the US economy, large and small businesses, unions, and local governments are spending millions of dollars annually lobbying California officials. Our extensive out-of-home footprint in this market not only helps reach a local audience, entertainment seekers, and visitors but also helps deliver your message to the important decision makers of California who might find themselves living, working or playing in Sacramento.
Seattle being the largest city in the state of Washington with strong ties to the business, tech, sports and outdoor world makes it an effective and attractive market for brands and advertisers. Sway Outdoor's static wallscape located at the entrance of Pike Place Market not only reaches tourists and local pedestrians and shoppers, but also helps reach sports and entertainment enthusiasts due to its location in a popular sector of the downtown Seattle area.
How has covid impacted your business?  Have clients begun to come back?
As with everyone in the OOH industry, Covid has severely impacted business, however, we have made sure to stay connected with all our clients and do anything and everything we can to accommodate their brands messaging, whether it be a PSA to stay home, to donate blood, and some we are most proud of was our Black Lives Matter support messaging. When things hit hard back in March, we worked hand in hand with our operating partners and advertising clients to move campaigns and shift space so that their messaging was not lost on the empty streets. Now that states and cities are starting to open back up, we are seeing the clients coming back and being more strategic in planning. Working with smaller operators that have great coverage in the markets we are in, we have the ability to be flexible on all aspects of each campaign and as each week goes by we are seeing traffic counts rising back up and consistently increasing activity back in the out of home space, especially since everyone wants to be out of their homes after quarantine.
---
Paid Advertisement