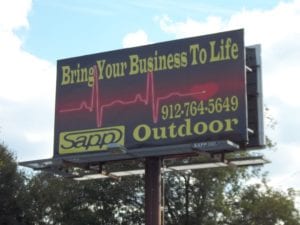 Company: Sapp Outdoor
Markets: Southeast Georgia
Headquarters: 72 Laircey Street, Statesboro, GA  30458
Phone: 912-764-5649
Email:  matthewsapp26@gmail.com
Insider had the opportunity to spend a few minutes with Matthew Sapp, General Manager of Sapp Outdoor.
Matthew, can you share with our readers the history of Sapp Outdoor?
Sapp Outdoor was founded in 1949 by my grandfather, Harold Sapp, in Statesboro, GA. He passed away in 2006, and the reins of Sapp Outdoor were passed on to my father, Neal Sapp. Neal was very well prepared for the transition as he has worked at Sapp Outdoor his entire life.
Our main office is located in Statesboro, Georgia and is a full service operation that serves 10 Southeast Georgia counties. We design, install, and service ads on all of our locations as well as handle construction, removal, and upgrades to the structures themselves. We have served southeast Georgia for 70 years and hope to carry that tradition long into the future.
It sounds like Sapp Outdoor is a family affair?
Neal serves as President and I run all operations on billboard locations as well as heading up the sales and accounting departments. My brother Zachary Sapp is a sophomore at Georgia Southern University here in Statesboro, and he handles the graphic design aspect for new and existing clients. We are all well connected to Georgia Southern as both Neal and I graduated from the Universities Parker College of Business.
Can you share with us some details about your billboard plant?
We have all static panels and no digitals as of now. There are 150 panels in our inventory.
---
Paid Advertisement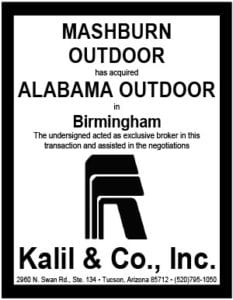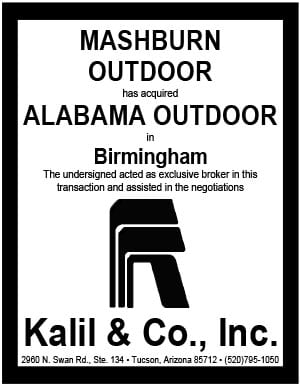 Hits: 18