Company:  M&M Outdoor Inc.
Headquarters: 6473 Cherokee Drive, Indian Head Park, IL  60525
Market: Chicago, Illinois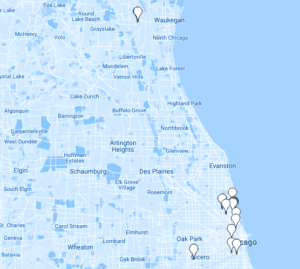 Phone: 708.784.0886
M&M Outdoor offers 21 Billboard locations & wallscapes all around the metro Chicago, Illinois area.
Their inventory includes locations near Wrigley Field and the United Center.
M&M Outdoor is a member of Geopath and OAAA.