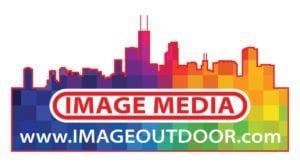 Company: Image Media
Headquarters: 5101 Darmstadt Rd. Suite A, Hillside, IL 60162
Market: Chicago
Phone: (312) 988-4600
Contact email: sales@imageoutdoor.com
Web: www.ImageOutdoor.com
Currently, Image Media has some of the most sought after inventory of outdoor advertising locations in the Chicagoland market.  We talked with Michael Scheid to get an update on the Company since we spoke last year.
Can you provide us with some history on  Image Media and the OOH business?
Michael Scheid Sr. founded IMAGE MEDIA Outdoor in the 80's after working for Foster & Kleiser, Patrick Media, and Universal Outdoor in the real estate, sales, and acquisition departments. IMAGE MEDIA Outdoor started as a Wall plant in River North Chicago, before pivoting to the higher impression Expressway / Tollway Bulletin locations.
Today, IMAGE MEDIA's Chicagoland plant consists of some 50x 20'x60′ Bulletin locations covering: I-294, I-290, I-9094, I-294N, I-90, I-88 and Northside neighborhoods of Chicago. The plant is made up of new steel static structures, smart link controllers, and Watchfire Digital screens. Locations are on permanent easements or have long-term leases. Mike Sr. focuses on real estate projects, management, and development for IMAGE MEDIA.
Michael Scheid Jr. and Natalie Scheid, like many in the industry, are the second generation managing sales:
Mike Jr. started working for Starcom/Spark in the TV group, followed by Titan Outdoor Transit and ultimately IMAGE MEDIA. Mike Jr. now focuses on Sales and management for IMAGE. Natalie also has extensive media sales experience outside of the family firm. Natalie has worked for the Chicago Sun-times, ABC Disney Radio, and Fox TV. Natalie currently works on development and Sales for IMAGE.
We like to say "IMAGE MEDIA is the largest family owned and operated plant in Chicagoland.
What products does Image Outdoor offer to clients?
IMAGE offers clients some of the very best: Expressway 20'x60' Static Vinyl Bulletins, Expressway Watchfire Digital Bulletins, and several Landmark "Mega Walls". Plant coverage includes all major Chicago Expressways: I-294, I-290, I-9094, I-294N, I-90, I-88, and Northside Chicago neighborhoods. Recently we have been offering our clients a greater percentage share of voice (SOV) on our digital signs.
I know you are pushing for growth. Fill us in on what is new since we talked last?
We are developing several new Static sites and continuing to convert existing sites to Watchfire Digital screens in the coming year. Rates are increasing, and occupancy is on the rise, growth comes in several forms.
What do you see as the biggest opportunity for your company?
Image Media pioneered the relationship of placement of billboard signs on municipal owned property. This has been extremely successful and we look forward to the continued expansion of this strategy. We plan on continuing to grow our plant and expand upon our loyal agency and client relations. With our size and "quality of plant" in the Chicago DMA we are appreciative of our agency and client partners.
How about your biggest concern for the next 5 years?
We have no concerns about the future and appreciate our company's good fortune. We look forward to another successful year ahead and wish our clients, agency, partners, and industry friends a prosperous 2019!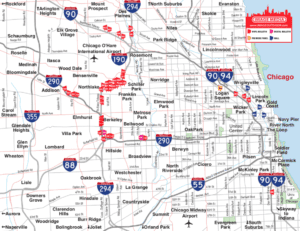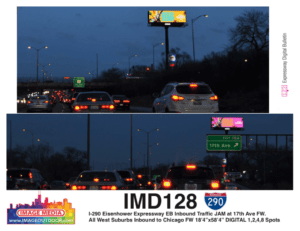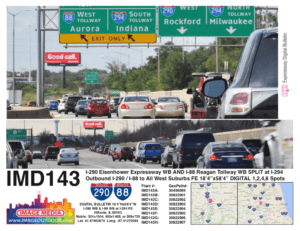 ---
Paid Advertisement