Company:
Grace Outdoor Advertising
Headquarters: 1201 Lincoln Street, Suite 300, Columbia SC 29201
Markets
: South & North Carolina, Atlanta & Memphis
Phone
: 803.252.7084
Email
:   
hal@graceoutdoor.com, diana@graceoutdoor.com
Grace Outdoor Advertising has been operating in the Columbia S.C. area for over 30 years. Their offices are located in the historic Congaree Vista where they have been for 20 years. Grace Outdoor owns and operate over 300 traditional static bulletins on major interstates and heavily trafficked roads. They also operate digital signs in Columbia, Lexington, Greenville and Charleston, SC, in Charlotte, NC, Memphis TN and Atlanta, GA.  Hal & Diana Stevenson are the owner/operators.
Insider had a chance to get an update with Diana Stevenson.
Diana, what is new at Grace Outdoor over the last 12 months?
In the past 12 months we have seen a lot of growth and have hired 2 new AE's and our summer intern was kept on as a marketing specialist. We also hired a Customer Service Rep who sends POP reports to clients. We love our new hires and are thankful for such a great team! We have also expanded our inventory in Memphis by adding 5 new digital faces. We have expanded to Oxford, MS adding 5 new digital faces in this market as well. We opened a new office in the Greenville, SC market due to our growth there. Our son Jacob moved there and is running that office.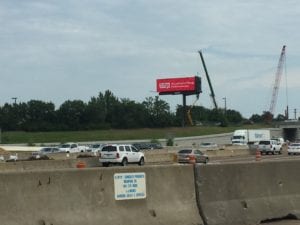 When we talked in January, you were in a dispute with the City of Memphis on a new installation.  What's the update on that situation?
This situation has been resolved. Both faces are now running and sales have been great on this premium sign.  Since the Memphis board was at the intersection of two TDOT controlled roads, we had to come up with a solution that would prevent both sides of the board from being seen at any one time from the same direction. Selective Structures engineered for us a screening attachment that accomplished that purpose and we are in complete compliance with both the local and state authorities.
Looking forward, what's on the horizon for the next 12 months?  
We are trying to catch our breath from the growth we have experienced this year and hope to see similar growth this next year.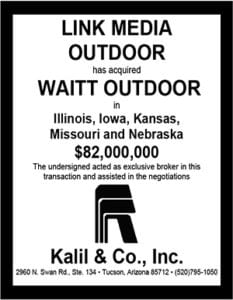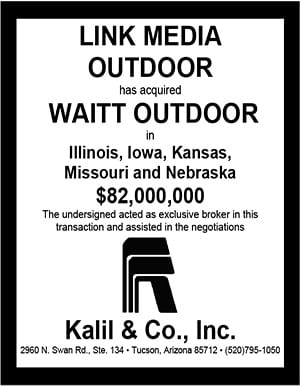 Hits: 6