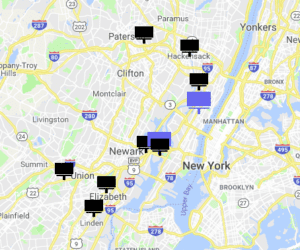 Company: Coastal Outdoor Advertising
Markets: New Jersey
Headquarters: PO  Box 632, Far Hills, NJ  07391
Phone: 908-378-5464
Email: info@coastaloutdoor.com
Coastal Outdoor Advertising operates a billboard plant with 12 high profile bulletin faces across highly traveled streets and expressways in New Jersey. The company is owned by Frank Nataro.  Nataro has been in the outdoor business since 1973 with stints at Chesapeake Outdoor Enterprises and PNE Media before creating Coastal Outdoor Advertising Group in 2006.  Nataro sold a digital billboard on the New Jersey Turnpike to Lamar in 2017.  Insider talked with Nataro this week.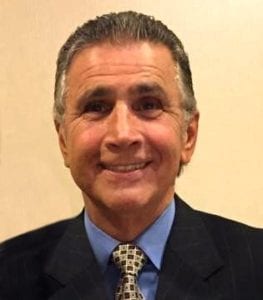 Frank, how did you enter the outdoor advertising business?  
After graduating college and after basic training with the Army National Guard, my first job was with Winston Network (TDI) as a Lease Representative in the  New York market. Also worked for a company called Criterion Advertising and started my own Outdoor Advertising companies from that point on.
Tell us about your plant.
Coastal Outdoor Advertising Group, LLC and its affiliates—Coastal Outdoor Media, Inc., and Skyline Media, Inc.-collectively referred to as "Coastal Outdoor" is a full-service Out-of Home advertising company based in Far Hill, New Jersey, servicing Northern New Jersey.
What's the New Jersey outdoor market like?
New Jersey Market is called the Garden State for many reasons. From large cities to beautiful beaches and mountains. In fact the Garden State has 62 colleges offering a wide range of programs and majors. It is also known as having the most diners in the world and sometimes referred to as the diner capital of the world. Northern NJ has the most shopping malls in one area in the world with seven major shopping malls in a 25 sq. mile radius. NJ is the highest population density in the United States. Home to the Meadowlands Complex and Atlantic City. It is between two major cities, New York City and Philadelphia.
Any sale plans Frank?
I sold a digital sign to Lamar last year.  Happy to entertain an offer for my remaining static signs, a number of which have digital upgrade potential.
---
Paid Advertisement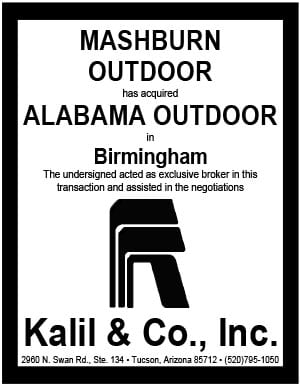 Hits: 4