Company:  Buckland Media Group
Markets: Western Oklahoma
Headquarters: Oklahoma City, OK  73112
Phone: 405-219-1800
Email: bucklandmediaok@gmail.com
Ben Buckland Media operates 128 faces plus 4 digital billboards in Western Oklahoma.  The company is owned by Ben Buckland.  Buckland has a background in the radio and publishing business and has also served as the announcer for the Oklahoma City Barons hockey team.  Insider interviewed Ben Buckland.
Ben, how did you enter the outdoor business?
Very much by accident and I'm really glad it happened. I have always sold against outdoor and I never really took a hard look at what a cost efficient, dynamic business it is, and I certainly didn't know how flexible it is for the advertiser or how enjoyable it is to be in. We book longer contracts in outdoor as compared to living and dying by rating books and selling short term ads in radio and TV. Outdoor is a much more laid back industry. It's kind of advertising for grown ups.
Tell us about your plant.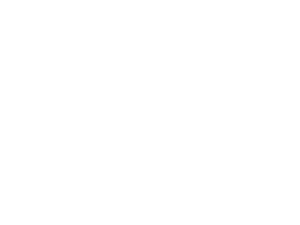 Our offices are in Oklahoma City. Most of our inventory is west of Oklahoma City so I have a camper trailer that I park close to where we are working. Right now it's at the KOA campground at Clinton Lake between Clinton and Elk City. I also have a farm in Northwest Oklahoma, outside Waynoka, home of the Little Sahara State Park, so there is always a handy place for me to stay not very far away from where we are working. Our shop is in Elk City, called RG Enterprises and it does a full service sign business covering all of western Oklahoma.
What's the local outdoor market like?
The energy sector has moved upward some.  Drilling is picking up in western Oklahoma for sure.
How does outdoor advertising compare with radio, TV and publishing?
Overall, it's a mixed bag in Oklahoma but outdoor has fared better than most divisions of media. Radio is down, I'm told, 14 to 35% depending on the company.  TV is down about the same as radio and newspaper has been headed down for sometime. Outdoor holds up when the economic environment is down because it is so cost efficient and so easy to use. Buckland Media is in many small towns where outdoor is the prime advertising vehicle so we must keep it cost effective. We in Oklahoma are all in this economic downturn together so we have to work together to get through it.
Do you have any digital billboards:
We have 2 Watchfire digital billboards and 2 Daktronics digital billboards.  
I love digital because you can make changes anytime and the changes are immediate.  You can even daypart with digital boards doing your advertising just like you do on radio and TV.  For example, as fast food place might have a breakfast ad running in the morning, a lunch special from, say, 11am to 2pm and an afternoon drive time special from, say, 3pm to 8pm.  We have a 24 hour restaurant that runs after midnight specials. 
There are, however, 2 distinct groups of billboard advertisers.  Those that prefer digital and those that prefer static faces and they don't really cross over.
---
Paid Advertising