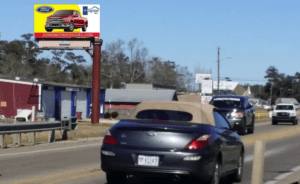 Company: Blanning Company
Markets: Tennessee, Mississippi
Headquarters: 1600 Fair House Road, Spring Hill, TN  37174
Phone: 615-587-5969
The Blanning Company owns over 160 billboard structures in Tennessee and Mississippi.  Keith Howell is the company's managing member.  The company is an operator associate in the IBOUSA.
Whose digital signs do you use and what have you learned?  
Have 3 digital locations. We use Formetco and have been very happy with them. We plan to convert two of our new locations to digital.  We are going to be careful with this because digital sign management is a lot of work!
---
Paid Advertisement