Company: Ashley Media
Markets: Arkansas.
Headquarters: 8100 Bicentennial Rd, North Little Rock, AR  72118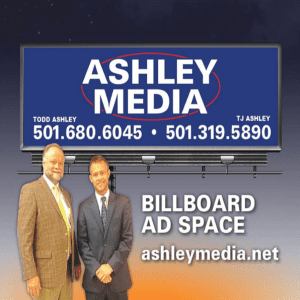 Phone: 501-319-5890
Email:  tjashley.ashleymedia@gmail.com
Ashley Media was founded in 1998 in North Little Rock Arkansas by J.D. Ashley Sr and his son Todd Holsted Ashley, Sr.
Ashley began with the construction of a 12′ by 40′ stacked billboard on I-40.  The firm currently operates 129 faces.  Sign sizes range from 10.5′ by 36′ to 14′ by 48′ and includes 7 11'x21′ digital faces.
The billboards are located in  Conway, Morgan/Maumelle, North Little Rock, Jacksonville, Cabot, Beebe and Sheridan.
---
Paid Advertisement