Company: Admiral Outdoor Advertising, LLC
Market: Duplin County, North Carolina.
Headquarters: 5752 S. US Highway 117, PO Box 160,  Wallace, NC  28466
Phone: 910-285-1047
Email: Info@admiraloutdoor.com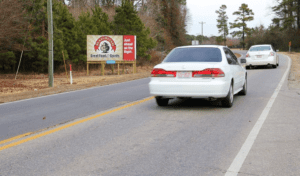 Admiral Outdoor operates a billboard plant in Duplin County in eastern North Carolina.  The company was started in 2006 when owner Pete Murphy was in need of advertising for his family's hotel, restaurant and convenience store located off I-40 at Exit 385 in Wallace, NC.  When he started pricing rates for billboards he discovered is was more beneficial to build his own billboards rather than rent them.
Admiral has structures on I-40 located between Exits 384 and Exit 373. The structures on I-40 are size 10'6" x 36'. In addition, they also own structures on highways around Duplin County including Hwy 41, Hwy 11, Hwy 50 and Hwy 903 with varying sign sizes from 8' x 16' up to 12' x 24'.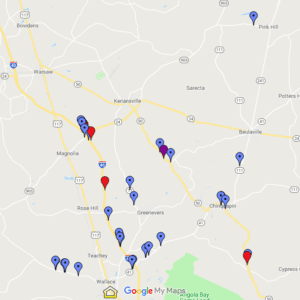 ---
Paid Advertisement