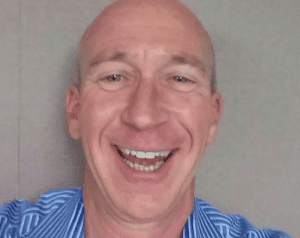 By Dave Daucanski
Great out of home sales people want to be held accountable.  This column talks about how to lead and coach your out of home sales team.  Shout outs to Greg Dodson in St Louis, Pamela Gentry and Ashley Jay in Dallas and Pamela Collis in Ocala for their assistance.
Implement weekly one on one meetings with your out of home sales team. I like Mondays.
Be consistent and rarely alter the schedule.  Populate your calendar invites for the year so that these important sessions become a regular part of each team member's week.
Each one on one should have a different focus dependent on the mutual needs of the sales leader and team member.
Close your door. Turn off your desk phone and email. Toss mobile devices in the drawer. If possible; move out from behind your desk. Your attention to the individual is tantamount to success.
Create a consistent agenda for the one on one meetings.
Your meeting should include at minimum a pipeline review, an appointment review, prospect reviews and coaching.
Pipeline Review
Discuss current results versus their opportunities in the pipeline.
Do they have the correct amount of opportunities to meet their goals? This will vary by individual once you understand their close ratio.  Drill down to make certain that the pipeline is healthy.  Clean out the pipeline by establishing realistic closing periods.  If an opportunity has been in the pipeline for over 30 days is it dead?
How you can move it to the next sales stage?
What's new in the pipeline each week?
End with how can I help by turning the discussion into a collaborative rather than a "tell"
Appointment Review
How many do they need? Brandon Gibson in Dallas and Beau Bellas in Ocala excelled in setting appointments for the upcoming week.
If your team is short on revenue emphasize direct client meetings over an agency presentations because there is a quicker close.
In the first 90 days of hire you need to attend at least 75% of their appointments. You spent the time recruiting and hiring so now spend the time to assure success.
Attend agency presentations if you can add something to the meeting. Don't be the audience member with a title. Assist the rep create a brainstorming session with the team and be well versed on storytelling and idea generation.
Prospect Review
Critical step to assess time management. When do you "pull the plug" due to lack of engagement by the prospect?  Sales people are always hoping for that email or voice mail response.
Coaching
It is your responsibility help a strugging employee move up or out.
Ask where they see a need for coaching and self-check if it aligns with your thoughts.
Commit to assist.  Be available and flexible to everyone.
Each person is a Unique Individual. Adapt your Coaching. Don't pull out your Sales Manager Training Manual and Treat Everyone the Same.
Focus on Strengths not Weaknesses
Dave Daucanski has 15 years experience in out of home advertising sales and sales management most recently at with Clear Channel Outdoor in Dallas and Florida and prior to that at All over Media and Lamar.  He is writing a series of posts for Billboard Insider on out of home sales leadership.  You can reach Dave at davewpb@bellsouth.net.
---
Paid Ad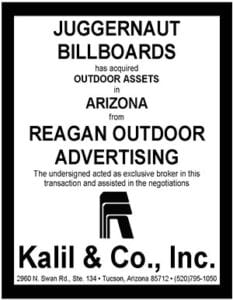 Hits: 2