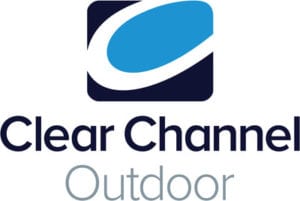 From Clear Channel Outdoor's press release issued on March 25th:
Clear Channel Outdoor Holdings, Inc. (CCO) (the "Company"), one of the world's largest outdoor advertising companies, today announced it has drawn down $150 million available under its Revolving Credit Facility to increase liquidity and preserve financial flexibility.
"The Americas segment continued to deliver strong growth into the first quarter of 2020; however we have begun to see weakness in certain European markets affected by COVID-19. In light of the uncertainty presented by the unprecedented pandemic, we expect that future results will be difficult to forecast," said William Eccleshare, Worldwide Chief Executive Officer of Clear Channel Holdings, Inc.  "Given our work to transform our business over the last year as well as our significant liquidity and available levers, we believe we are well-positioned to manage through the economic downturn. In addition, we opted to make a cautionary draw down of $150 million of availability under our revolving credit facility to further preserve financial flexibility."
Mr. Eccleshare added, "As always, the health and safety of our employees remain our top priority. We are closely monitoring the spread of COVID-19 and its impact on our global business, and we have taken and will continue to take appropriate steps to ensure the continuity of our platform and operations to serve our clients, as local conditions permit."
As of December 31, 2019, the Company had approximately $399 million of cash on its balance sheet (including $38 million from Clear Media Limited, an indirect, non-wholly owned subsidiary based in China). Together with the $150 million in proceeds received from the draw down on the revolving credit facility, Clear Channel's pro forma cash position on its balance sheet would have been approximately $549 million. As of December 31, 2019, the first lien leverage ratio was approximately 4.75x, which is well below the maximum 7.60x under the terms of the Company's Senior Secured Credit Facilities. The draw down under the revolver does not impact this ratio, which is calculated on a net basis.
Insider's Take: True to our article from yesterday, the larger companies are drawing down from their credit lines to put cash on their balance sheet. CCO has historically had solid assets in the Americas, and significant problems with their China subsidiaries.  Now Europe, which is struggling through the coronavirus pandemic, is added to the mix.
While CCO indicates it has a first lien leverage ratio of 4.75 times, it is a bit deceiving.  Per their press release, total debt is now at $7 billion.  Overall leverage, using their EBITDA number, would be 11.4 times.
Good news is CCO puts cash on their balance sheet and gains that flexibility.  As we said yesterday, the market may react differently, and as of the time of writing this article CCO was down 14.7% and trading at $0.38 per share.
We have maintained through this, that CCO selling their non-Americas assets makes sense. Heading into what may be a lengthy period of difficult economics may weaken their position as a seller.
---
Paid Advertisement