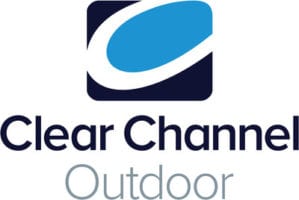 On Friday Clear Channel Outdoor announced that it was "conducting a preliminary strategic review" of its 50.9% state in Clear Media, the Chinese out of home company.  That's investment banker speak for "let's look into selling our Chinese operations."
Clear Media Business
Clear Media operates a bus shelter advertising network with  54,000 panels in 24 cities in mainland China.  Clear Channel consolidates Clear Media's financials on its financial statement because it owns a 50.9% controlling interest.
Clear Media Financials
Insider has prepared dollar financials for Clear Media using an exchange rate of $1 to $7.03 Chinese Yuan.  You can see that for the six months ended June, Clear Media made up 8% of Clear Channel Outdoor revenues.  Clear Media is having a bad year with cashflow down 50%.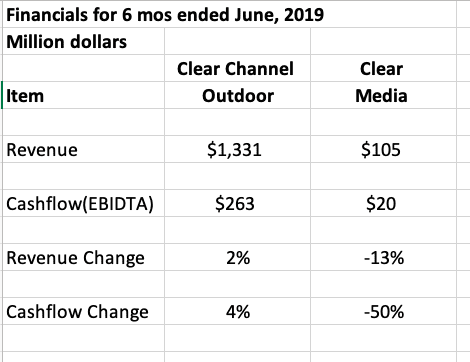 Insider's take:  A sale makes sense for 3 reasons.  (1) There are no operating synergies between Clear Media and Clear Channel Outdoor so Clear Media distracts Clear Channel Outdoor management from growing healthy markets elsewhere. (2) Clear Media's declining revenue and cashflow are dragging down a healthy US Clear Channel Operation.  (3) A $10 million 2017 writeoff due to fraud by Clear Media employees suggests Clear Channel can't effectively control Clear Media.
The contra argument is that now is a bad time to sell Clear Media because revenue and cashflow are declining.  Clear Channel's poor stock performance this year (down 53% year to date) is due to Clear Media troubles and high leverage.  An announcement of a Clear Media Sale will cause the stock to rally.
---
Paid Advertisement