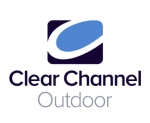 Insider hears rumors that executives are leaving Clear Channel Outdoor and also that more Clear Channel Outdoor markets will be put up for sale soon.
Clear Channel Outdoor General Counsel Craig Gangi left in March to join Omnicom.
Insider heard rumors that Clear Channel Outdoor EVP of Human Resources Julio Manso left the company and notices that today Manso's bio was removed from the Clear Channel Outdoor's website.
Insider is trying to confirm reports that at least one other exec has left as well.
Insider's take: Not a good sign when senior people are leaving the company.  People vote with their feet and leave when prospects don't look good or they are worried about an uncertain future.
---
Paid Ad