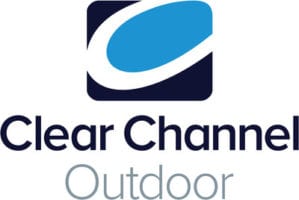 Clear Channel Outdoor's strong second quarter in the US was hurt by weak results overseas.  Here are the highlights from the company's second quarter earnings release and conference call.
Consolidated revenue increased by 1.1% to $719 million during the second quarter of 2019 when adjusted for FX movements.  A 9.1% increase in Americas revenue was offset by a 4.7% decline in international revenue.  Americas revenue increased due to new digital displays and higher rates.
CFO Brian Coleman said this about weak international performance; "our business in China continues to decline and in Europe we are feeling the effects from the non-renewal of the bike contract in Barcelona and the conclusion of the airport contract in Rome.  Our subsidiary in China is down $18.1 million in the quarter…"
Cashflow (operating income before depreciation and amortization) decreased 2.8% to $172 million when adjusting for movements in foreign exchange rates due to lower international expenses.
The company added 26 digital billboards in the US during the second quarter bringing the total number of digital displays to 1,600.
Consolidated debt/cashflow was 8.8 times at June 30, 2019 but has since dropped to 8.2 times because proceeds from the company's recent equity issue paid down $335 million of the company's debt.
The company is in the process of raising $2 billion to refinance a portion of it's $5.2 billion in debt on better terms.
Insider's take:  Great results in the US.  Poor results overseas.   There are no synergies between US and international operations.  Clear Channel Outdoor should split in two independent companies.  The sum of the parts would be greater than the whole.  Clear Channel Stock declined by 1.3% to $2.99 for the day.
---
Paid Advertisement